Detroit Data Fellows Program
Detroit Data Fellows Program
Moneyball Meets the Motor City

The Detroit Data Fellows Program is a two-year full-time post-graduate fellowship during which participants will work with a specific city agency to:
Better utilize data from administrative and other sources to identify the causes of, and develop solutions to, pressing social problems;
Expand the use of data in the City's policy-planning processes;
Increase the access to, and understanding of, data for city personnel and Detroit residents; and
Strengthen the City's relationship with the University of Michigan and other universities with a strong emphasis on public policy and data analysis.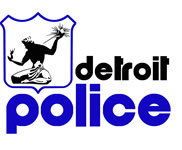 2016 cohort
In its pilot year, the program placed its first fellow, Reid Wilson, in the Detroit Police Department.
Mr. Wilson works on a variety of projects under the guidance of the Director of Strategy Development. He has spent his time evaluating Project Green Light (a public-private partnership that streams cameras from businesses to DPD headquarters in order to improve neighborhood public safety, deter crime, and apprehend criminals), creating a tool to make crime data more digestible for the public, and leveraging internal data to better inform DPD policy.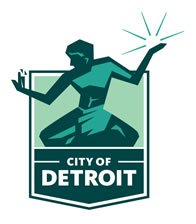 2017 Cohort
In 2017 the program will place one fellow with the Detroit Police Department to create and implement dashboards for a diverse set of divisions and commanding officers in order to inform leadership of current practice. The fellow will:
Conduct interviews with key personnel to better understand priorities for each department
Create indicators based on qualitative interviews
Connect a diverse array of databases to Tableau, Domo, or equivalent software
Publish dashboards in Tableau and update them as needed based on feedback from initial rollout
This position provides an annual stipend of $50,000 and a benefits package.
(Detroit skyline photo CC licensed by Shutterphotos)