Revisit. Reconnect. Reunion.
October 4-5, 2019
It's been...
10 years since our first BA students graduated.
20 years since we were named for President Gerald R. Ford.
50 years since our first Master of Public Policy students entered the Institute for Public Policy Studies.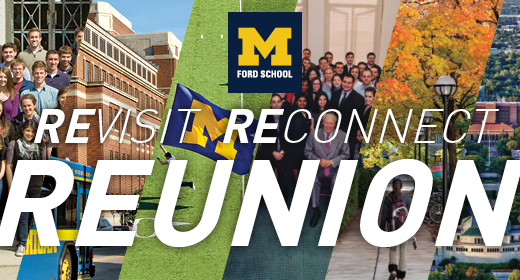 From these proud milestones to the continued momentum of the Ford School, we have a lot to celebrate in our 105th year! This October, join your fellow alumni for engaging policy panels, a showcase of student work, and of course, Michigan football! Get your friends together and make plans to reunite this fall.
Learn more about our reunion: