The impact of state-led immigration reform: Labor market evidence from Arizona
Date & time
Dec 2, 2010, 4:00-5:30 pm EST
Location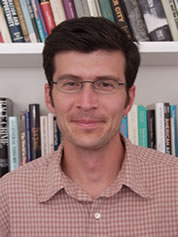 About the lecture

With the federal government on the sidelines of immigration reform, several states have passed legislation meant to control and deter unauthorized immigration. Arguably the most restrictive of such efforts is Arizona's 2007 Legal Arizona Workers Act (LAWA), which in part holds employers accountable for verifying worker eligibility. Dr. Raphael's lecture will assess the labor market effects of LAWA and whether LAWA has changed the demographic composition of Arizona's resident population.

About the speaker

Steven Raphael is a Professor of Public Policy at the University of California, Berkeley. His research focuses on the economics of low-wage labor markets, housing, and the economics of crime and corrections. His most recent research focuses on the social consequences of the large increases in U.S. incarceration rates. Dr. Raphael holds a Ph.D. in economics from University of California, Berkeley.

Sponsored by: The Center for Public Policy in Diverse Societies, the Gerald R. Ford School of Public Policy, the National Poverty Center, and the National Center for Institutional Diversity.

About the Center for Public Policy in Diverse Societies

The Diversity Center promotes cutting-edge, inter-disciplinary research, educational opportunities and dialogue to improve the design and implementation of public policy in an increasingly complex and diverse society. The Center creates an intellectual focal point for research on the policy implications of diverse societies locally, nationally, and internationally.