2020 presidential election
Date & Time
Nov 3, 2020, 7:00 am-8:00 pm EST
Location
At your polling location or by absentee ballot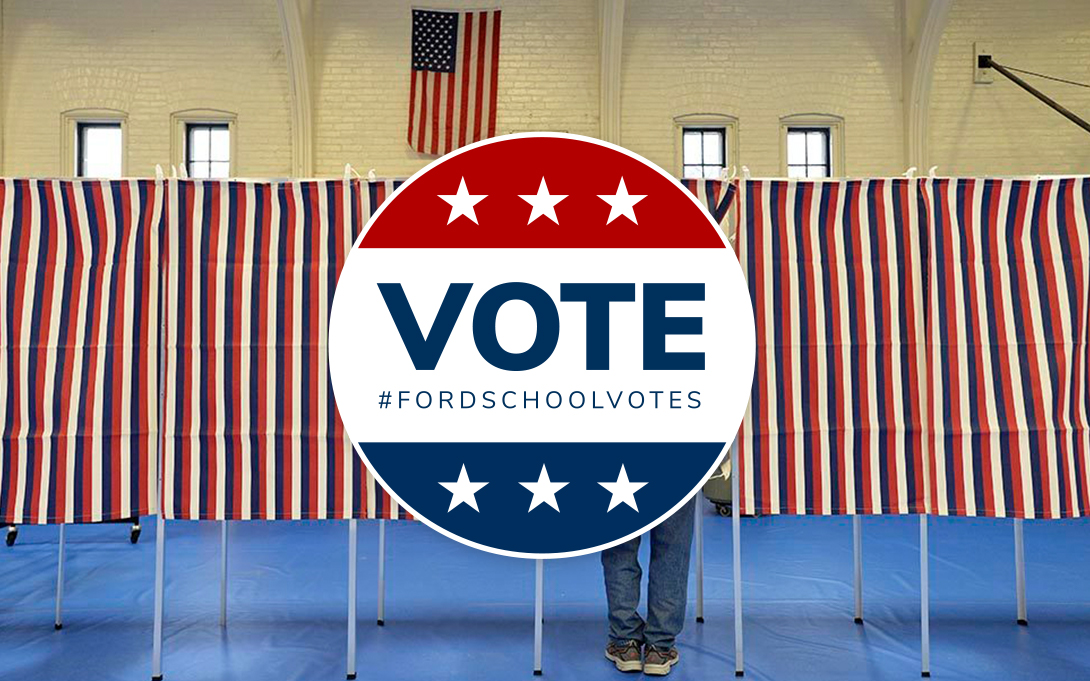 The 2020 United States presidential election will be held Tuesday, November 3, 2020, and the Ford School encourages all eligible voters to make their voices heard, whether that's on election day at their polling locations, by absentee ballot, or at early voting locations in some states.
Michigan voters: Polls in Michigan will be open from 7:00 am - 8:00 pm. To check your polling location and view your sample ballot, visit michigan.gov/vote.
Voters in other jurisdictions: polling location times vary by state, so in-person voters are encouraged to consult govote.umich.edu and your state's election rules for details.
Registering to vote
Don't forget to register to vote! Students who are U.S. citizens are allowed to register at either their local addresses or their permanent addresses. It's your choice. Depending on the state where you want to vote, you can either register online or by paper. Be sure to check if you are registered by going to http://bit.ly/uofmcheckreg. To download a federal voter registration form and for more information on how to register to vote, go to vote.gov.
Absentee voting
In Michigan
If you are already registered and do not want to vote in person, remember to request an absentee ballot. More information forthcoming about deadlines for requesting absentee ballots in Michigan.
More information
Our colleagues at the Ginsberg Center & the Big Ten Voter Challenge, Turn Up Turnout, and Creative Campus Voting Project have great information and resources on voting registration, absentee voting, and other voter engagement activities and opportunities.