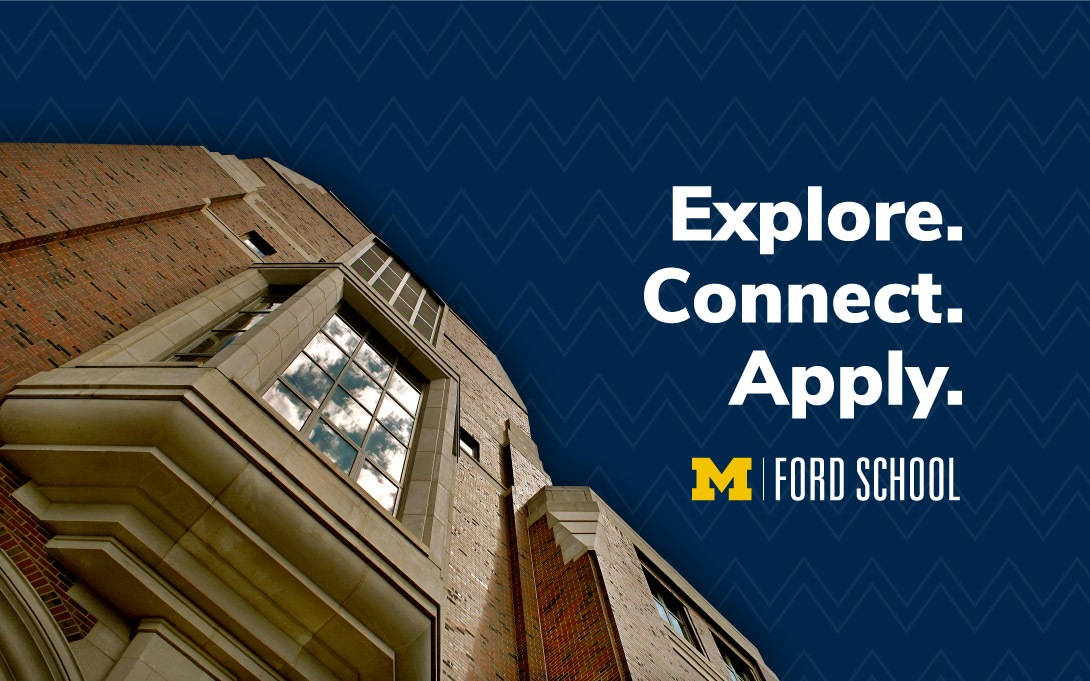 Interested in a career in public service, public policy, public affairs, or international affairs? Learning about and applying for graduate programs involves a balance of goal-setting and fact-finding. Face-to-face conversations can help round out your search, so this fall Ford School staff will attend more than a dozen graduate fairs around the United States to talk about our academic programs and admissions process. 
What are the degree requirements? How do I take classes outside the Ford School? How will the Ford School support my professional development? What are the faculty like? What will I find at Michigan? Can I do a dual-degree?
To answer these and other questions, stop by our booth (or log on) for a chat. Here's where you can find us this fall:
Ford School alumni are invited to join us at graduate fairs, as well—it's a good way to connect with thousands of bright, aspiring public servants. Interested Ford School alumni can contact Elisabeth Johnston (eajohnst@umich.edu), alumni relations manager, to learn more.
Questions about the graduate fairs? Send a note to the Student and Academic Services team (fspp-admissions@umich.edu). Need more information about one of our degree programs? Request more information.