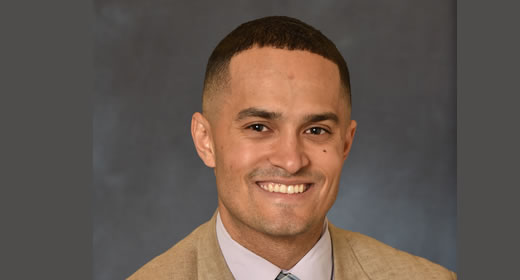 Demar Lewis (MPP '16), a member of the Ford School's Alumni Board, was named a Robert Wood Johnson Foundation Health Policy Research Scholar (HPRS). This prestigious program supports second-year doctoral students across disciplines who have an interest in applying their research to advance health and equity.  
Lewis is currently pursuing his Ph.D. at Yale University, studying African American studies and sociology. In his research, Lewis explores exposing the resilience of trauma, "crime scripts," and social inequity in communities that experienced historical racial or state-sanctioned violence. His thesis utilizes mixed-methods research to assess lynching as a phenomenon with political motives beyond racial prejudice. He also explores how officer-involved killings and frequent contact with the criminal justice system impact communities' health.
Through the HPRS program, scholars receive a stipend, participate in a leadership development program including dissertation support and mentoring, and are trained in health policy and population health.