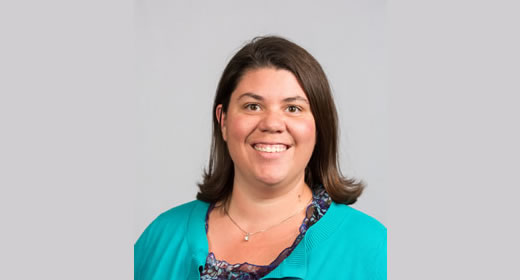 "The goal is to share the pros and cons of wind energy so communities can make their own decisions based on facts," explained Sarah Mills, a senior project manager and researcher at the Ford School's Center for Local, State, and Urban Policy (CLOSUP), to The Daily Reporter about sharing her expertise on wind energy with communities around the state. Her most recent public event was previewed in "Wind turbine zoning researcher to help Sherwood Township" and recapped in "Turbine information shared," both by Don Reid.
DTE, the electric utility that serves Southeastern Michigan, hopes to lease 40,000 acres of land in Sherwood, Batavia, Matteson, and Union townships. Hosted by the Sherwood Township Planning Commission, alongside representatives from the other townships in consideration, Mills communicated potential avenues to make such negotiations more equitable. She drew upon her research for CLOSUP, which focuses on the impact renewable energy development has on rural communities, as well as the role state and local policies play in such efforts. But attempting to reach understanding between both sides proves difficult, she admits, stating bluntly that "there is no zoning silver bullet that will make everyone happy. You either make it feasible or very difficult."
Mills' research made her a key voice in understanding the present and future of wind turbines in Michigan. While the state looks for potential middle ground, Mills recommends starting with zoning regulations. She also urges community advocates to approach things neutrally, and always fact check, warning that "If a study shows only pros or only cons, then it is biased."
Read the preview and recap from The Daily Reporter. 
Sarah Mills is a Senior Project Manager at the Ford School's Center for Local, State, and Urban Policy (CLOSUP). She serves as project manager for the National Surveys on Energy and Environment (NSEE) and the Center's Energy and Environmental Policy Initiative.