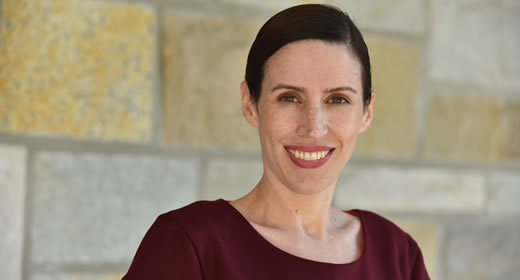 Megan Tompkins-Stange, assistant professor of public policy at the Ford School, is among four recipients of the 2020 Henry Russel Award. The award recognizes faculty in the early-to-mid-stages of their careers who have already demonstrated an extraordinary record of accomplishment in scholarship, research, and creativity, and demonstrated excellence as a teacher.
By pioneering new research methods in her field, Tompkins-Stange has explored the impact of philanthropic funding of education policy in a groundbreaking way, which has received praise in both the United States and Europe. She is a trusted voice in philanthropic and educational analysis who has been featured extensively within the media to highlight her research to a broader audience in Education Week, The Washington Post, and The New York Times. Her unique research perspective also translates into a great learning experience for her students.
Through close analysis of extensive interviews with decision-makers in the largest private U.S. philanthropic foundations, her work reveals the impact that leading charitable non-profits are having on K-12 education policy. Tompkins-Stange's recent award-winning book Policy Patrons: Philanthropy, Education Reform, and the Politics of Influence, posits important questions about the influence of philanthropic investment on public education reform, and considers the consequences this influence has for a liberal democracy in which commitment to public education is a central tenet. Her forthcoming book, Value Added: How Teacher Evaluation Become A Big Idea, extends this examination of the emergence of private charitable grant-makers as policy entrepreneurs and their impact on public institutions. In these monographs, as well as in her numerous articles in leading journals, Tompkins-Stange has brought widespread attention to both the impact of "big philanthropy" on normative democratic standards and the efficacy of its well-funded interventions. This past year she was on visitorship as the philanthropy chair at the École Supérieure des Sciences Economiques et Commerciales in Paris.
Congratulations, Megan!