This fall the Ford School welcomes its first Master of Public Affairs students. This powerful new nine-month degree for mid-career professionals combines rigorous training in the Ford School's hallmark policy analysis suite with the development of high-level public and nonprofit management, leadership, and communication skills.
Get to know a few of the 22 students who comprise a diverse and extremely impressive inaugural cohort.
Gordon Rooney grew up hearing his dad ask "If not you, then who?" he's taken that call to service to heart: he's been an intern for the U.S. House Judiciary Committee, a City Year AmeriCorps volunteer in Columbia, SC, an English teacher in Japan, and most recently, a development manager with the Mayor's Office of Cultural Affairs in Charleston. After five years in city government, Rooney comes to the Ford School to diversify his portfolio on domestic and international affairs and strengthen his management skills. "I'd like to find new ways to serve, and the Ford School will be excellent training ground," he says.
With a passion for music,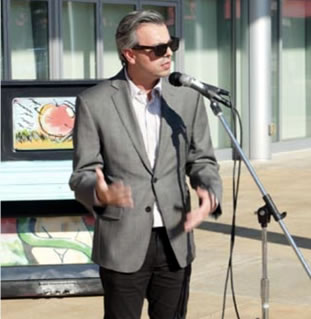 Dominic P. Arellano founded Forward Arts, a nonprofit that grows and sustains Detroit's arts communities and industries by producing arts programming, providing services to artists and organizations, and supporting long-term strategic planning for Detroit's art community. This work, along with roles at the Detroit Symphony Orchestra and the Detroit Electronic Music Festival, led Arellano to realize that he needed more skills around public policy to achieve his vision for arts and culture in the community. "It became clear to me that while the nonprofit sector can be a great supporter of public leadership and government, it cannot replace it," explains Arellano as he describes his journey to the Ford School.
Inés Jiménez Llorente grew up in Spain, but found herself studying in the south of France, then working in England, and eventually moving to the United States.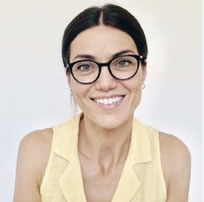 Her work has been as diverse as her travels, with stints at Amnesty International, American Express, the Consortium on Gender, Security and Human Rights, and the Unitarian Universalist Service Committee. Over the past few years, Llorente's personal experiences in the U.S. and her most recent job — supporting grassroots organizations working on forced-displacement and migration issues in Cambridge, MA — drew her attention to immigration policy and migrant/refugee integration. "My own experience as a migrant opened my eyes to a reality I had hardly seen beyond the perspective of a national," said Llorente. With the skills she gains in the MPA program, she hopes to influence immigration and integration policies.
---
Below is a printed version of the Fall 2019 edition of State & Hill, the magazine of the Ford School. View previous editions.