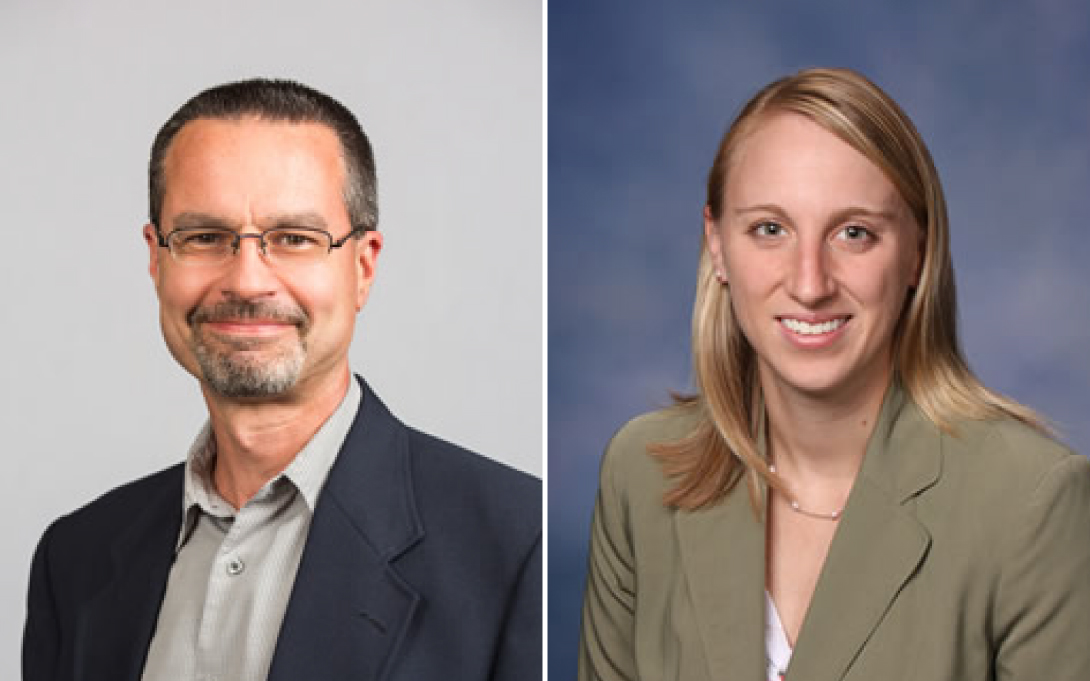 The COVID-19 crisis is having a dramatic impact on Michigan's local governments, and the fiscal implications — including emergency spending, revenue losses, and budget cuts — are already being felt. The Center for Local, State, and Urban Policy at the University of Michigan Gerald R. Ford School of Public Policy is partnering with public finance experts from universities, consulting firms, and research institutions from around the state to produce fiscal strategy memos and guides to assist local governments in navigating the new environment. 
The first four resource memos cover:
Guidance on available funding for local governments, eligible expenses and budget strategies for using federal CARES Act funds;

Tips to increase liquidity and strategies for short- and long-term fiscal sustainability;

Key considerations, decision-making processes, and proven strategies for managing operating expenses and spending cuts; and

The potential effects of the pandemic on property taxes.
"The guides provide not just up-to-date information but a set of ideas and tools to help local governments strategically navigate the new fiscal landscape," according to Tom Ivacko, CLOSUP interim director.
Stephanie Leiser, lead of CLOSUP's Local Fiscal Health project, says, "This crisis, combined with the ongoing municipal funding challenges in Michigan, will require an even greater effort on behalf of local officials and administrators to quickly assess resources, respond to changing policies and legislation, and develop the tools and insights to maintain sustainable operations and budgets."
Partner institutions include Eastern Michigan University, Oakland University, Michigan State University's Extension Service, and its Center for Local Government, Finance, and Policy, University of Michigan-Dearborn, Research Seminar in Quantitative Economics (UM), Southeast Michigan Council of Governments (SEMCOG) the Citizens' Research Council of Michigan, Municipal Analytics, and Guidehouse.
Advisors include: Michigan Department of Treasury, Michigan Municipal League, Michigan Townships Association, Michigan Association of Counties
The site is a work in progress, and information will be added on a rolling basis.
Fiscal Strategy Memos:
Individual Memos:
WHAT DOES THE CARES ACT MEAN FOR LOCAL GOVERNMENTS IN MICHIGAN?
Samantha Zinnes, Michigan State University (May 2020)
HOW TO ENHANCE LIQUIDITY DURING A CRISIS
Shu Wang and Eric Walcott, Michigan State University (May 2020)
PLANNING FOR REDUCED OPERATING EXPENSES
Eric Walcott and Shu Wang, Michigan State University (May 2020)
WILL PROPERTY TAXES BE IMMUNE TO THE EFFECTS OF COVID-19?
Jill Roof, Citizens Research Council of Michigan (May 2020)
To contact the project for more information or for interviews, please send an email to localgov-COVID-19@umich.edu, or call 734-647-4091.
---
Stephanie and Tom recently recorded a podcast for Michigan Minds about Local Government Fiscal Health during COVID-19, which can be accessed here.
---
Partners:
The Center for Local, State, and Urban Policy is a University-wide resource housed at the University of Michigan's Gerald R. Ford School of Public Policy. CLOSUP functions as an information resource for policymakers and practitioners, academics, students, the media, and the public. The Center works to foster effective communication between academic researchers, stakeholders, and the policymakers dealing with today's state, local, and urban policy problems. The Center also facilitates student learning and engagement with today's critical policy issues.
Tom Ivacko joined CLOSUP at its founding in the fall of 2001 and serves as interim director of the Center. He also oversees the Michigan Public Policy Survey (MPPS) program and has been the lead or co-author on more than 75 MPPS publications covering a wide range of state and local government policy topics.
Stephanie Leiser is a lecturer at the Ford School, and she leads CLOSUP's new Local Fiscal Health project. Her general area of interest is in public finance, budgeting, and financial management, and she has particular expertise in state and local tax policy, business taxation and incentives, and local government fiscal health. She was previously a lecturer at the Daniel J. Evans School of Public Policy and Governance at the University of Washington, where she earned her PhD in 2014. Stephanie has taught courses in public budgeting and financial management, tax policy, nonprofit financial management, and microeconomics. A Ford School alum (MPP '05), she has also worked as a tax policy analyst for the Michigan legislature and continues to be involved in state and local fiscal policy in Lansing.