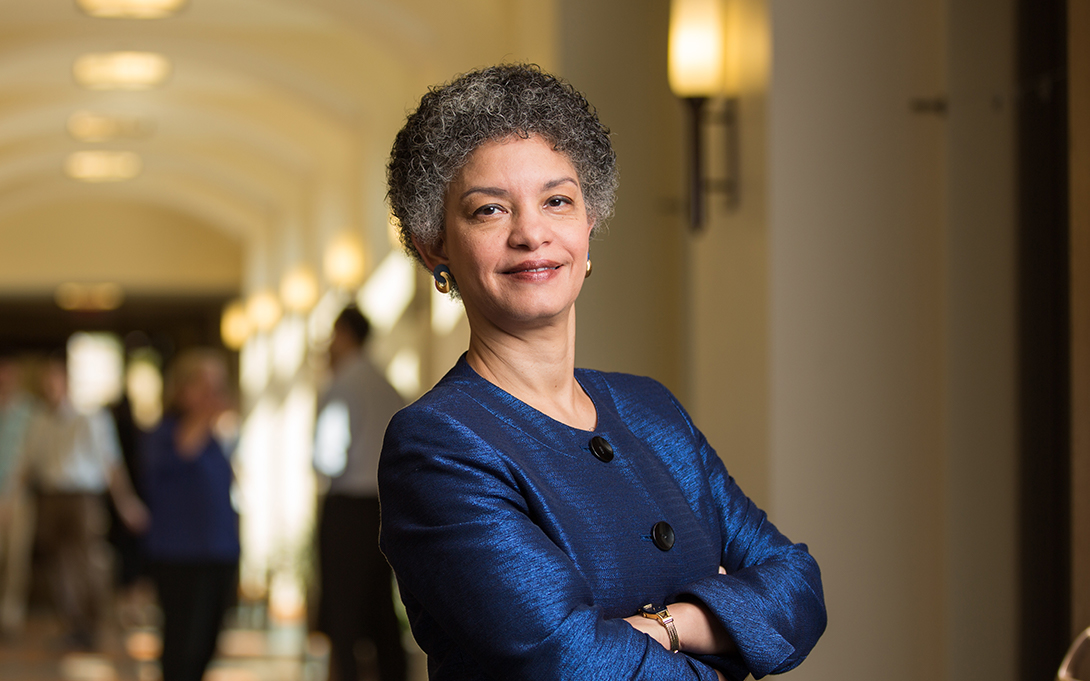 At the July 16 meeting of the University of Michigan Board of Regents, Susan Collins, Ford School Dean from 2007-2017, was appointed the University of Michigan's provost and executive vice president for academic affairs.. 
Her appointment is effective immediately and runs through June 30, 2022.
"From the time of her appointment as acting provost in January and later as interim, she has provided inspired and steadfast leadership as the chief academic and budgetary officer for the university," said President Mark Schlissel, in recommending the appointment.
"I very much appreciate the leadership, insights and stability she has provided to our institution during the unprecedented challenges of the COVID-19 pandemic. Her many years of experience as a distinguished academic leader and her expertise in public policy and financial systems make her ideally suited for the position of U-M provost – especially during this difficult and pivotal time for our university."
Ford School Dean Michael Barr said, "I'm thrilled that the Regents have approved the appointment of former Ford School Dean Susan Collins as Provost of the University.  Susan brings a wealth of experience and good judgment to the role, and I join all of her Ford School friends in congratulating her."
Collins told the University Record, ""I'm honored to be part of the team that will lead the university as we navigate the uncertainties that the pandemic has brought to the world. Higher education has a critical role to play in addressing these challenges. I look forward to working with U-M's faculty, students and staff in developing responses that will strengthen our society and enrich our shared future."
The University Record has additional information about Provost Collins' appointment.
Susan M. Collins is the Provost of the University of Michigan. She is the Edward M. Gramlich Collegiate Professor of Public Policy, professor of economics, and former dean of the Ford School (2007—17). Before coming to Michigan, she was a professor of economics at Georgetown University and a senior fellow in economic studies at the Brookings Institution, where she retains a nonresident affiliation. She is an international economist whose research interests center on understanding and fostering economic growth in industrial, emerging market, and developing countries. She is currently a member of the Board of Directors of the Federal Reserve Bank of Chicago, a member of the Council on Foreign Relations, and a research associate at the National Bureau of Economic Research.