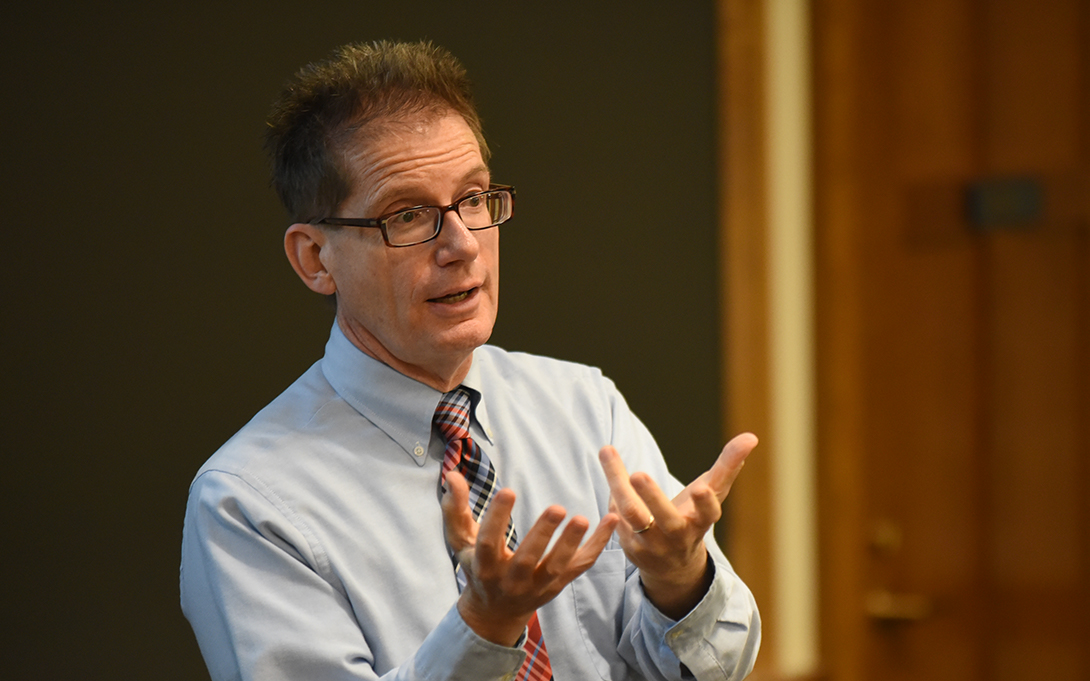 Throughout the Democratic primary process, candidates have released climate change plans calling for the full electrification of vehicles within the next two decades. Professor Barry Rabe weighed in recently on how these proposals could impact Michigan. 
Highlighted in a recent Bridge article, "Democrats' hard push for electric vehicles would upend Michigan economy" Rabe highlighted the political challenges such a proposal will face. "It's challenging even before you get to the question of technicality," said Rabe."This is going to be a really tough political issue."
Rabe notes that candidates will need to make the political case in blue-collar industrial states, like Michigan, and be able to address challenges presented by retooling costs and possible worker displacement from transitioning to an electric vehicle (EV) manufacturing ramp up. If elected, candidates would then need to move their proposals forward by passing major auto industry reform legislation, or using administrative powers to reverse President Trump's current policies. Either option amounts to a "huge political lift," said Rabe. 
To read the full Bridge article by Jonathan Oosting, you can find it here.
Barry Rabe is the J. Ira and Nicki Harris Family Professor of Public Policy at the Ford School. He is also the Arthur Thurnau Professor of Environmental Policy, with courtesy appointments in the Program in the Environment, the Department of Political Science, and the School for Environment and Sustainability. A non-resident senior fellow at the Brookings Institution, Barry directed the Ford School's Center for Local, State, and Urban Policy (CLOSUP) from 2012-2019 and was a visiting fellow at the Woodrow Wilson International Center for Scholars in 2015. His research examines climate and energy politics, and his most recent book, Can We Price Carbon? (MIT Press) was released in 2018. He has received four awards for his research from the American Political Science Association, including the 2017 Martha Derthick Award for long-standing impact in the fields of federalism and intergovernmental relations. In recent years, Barry has chaired the Assumable Waters Committee of the U.S. Environmental Protection Agency and has served on recent National Academy of Public Administration panels examining the Departments of Commerce and Interior as well as the Oklahoma Corporation Commission. He is currently a member of the U-M Carbon Neutrality Commission.