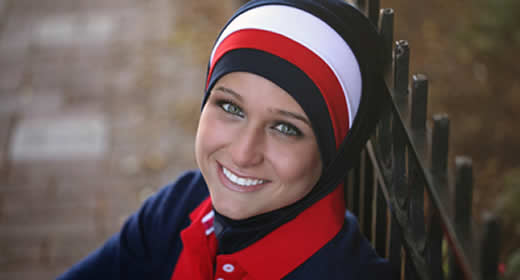 Nadine Jawad (BA '18), a senior in the Ford School's undergraduate public policy degree program, has been awarded one of the world's most prestigious graduate fellowships, the Rhodes Scholarship. She will join 32 students from across the United States and 60 international students--all pursuing graduate studies at the University of Oxford.
Nominated by the University of Michigan's Office of National Scholarships and Fellowships this fall, Jawad was touched by the honor.
"Whether I win or not," she said then, "it is such a humbling feeling to know there is a group of people at U-M who believe in me so much." When she found out she had been selected, she reached out to Ford School Dean Michael Barr, a former Rhodes Scholar himself, to share the news: "I am honestly still in shock that I won," she wrote.
Rhodes Scholars are chosen for outstanding academic achievements, of course, but also for their character, leadership potential, and demonstrated commitment "to others and to the common good."
Jawad fits all of those criteria.
At U-M, Jawad is student body vice president, an MLK award recipient, a Michigan Daily student of the year, co-founder of Books for Benefit, a student advisory board member of the Ginsberg Center, and a leader of the university's Turn Up Turnout organization, a nonpartisan group dedicated to reversing the decline of student voter participation.
A first-generation college student and the daughter of a Lebanese refugee, Jawad has said she developed an early interest in public service and "a firm belief in the power of policy and advocacy in challenging and changing the status quo."
At the Ford School, she has concentrated on women's health. At Oxford, she plans to pursue a dual-master's degree in refugee and forced migration studies and international health and tropical medicine.