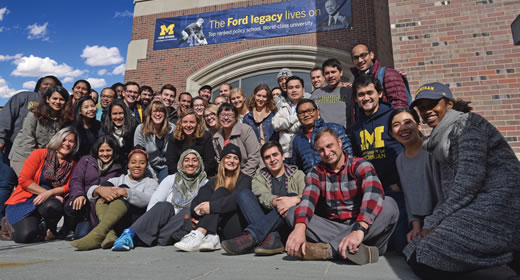 As the University of Michigan's Victors for Michigan campaign comes to a close, we're reflecting with gratitude, excitement, and optimism. Thanks to the generosity and vision of our alumni and friends, we're poised to grow our impact in the world.
We're deeply grateful to each and every person who invested in our mission and in our students...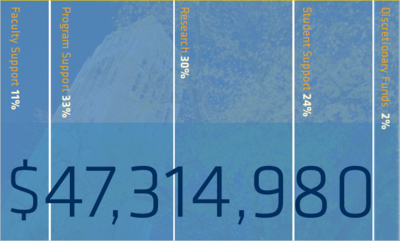 ---
With donations faculty support, program support, research, student support and discretionary funds, we raised $47,314,980 in total. Some impressive numbers from the campaign - 1,620 unique donors, 2,875 alumni gifts and 4,318 gifts. Compared to 2010, the number of fellows supported has grown from 24 to 57 and the number of interns supported increased from 41 to 55. Additionally, the total endowment has grown from $23.6 M to over $45.5 M in 2018.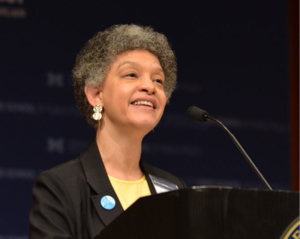 ---
Dean Susan M. Collins launched the campaign in fall 2014 as we celebrated the centennial of the school's founding.
---
We thank our campaign co-chairs - tireless and generous volunteers and champions for the school: the Ford School's advisory commitee chair Jim Hudak (MPP '71), and Jim Hackett, now CEO of Ford Motor Company.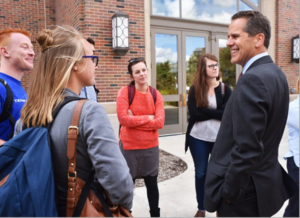 ---
Michael S. Barr led the last two years of the campaign.
...Now meet the problem-solvers, leaders, and advocates who will carry the torch forward for the next fifty years.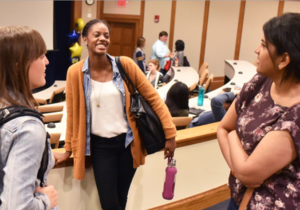 ---
"I hope to take the skills and experiences I've gained at the Ford School to work with disadvantaged communities to make sure that they have equal access to opportunity."
Lindsey Barrett(MPP '19)
BOHNETT FOUNDATION LEADERSHIP AND PUBLIC SERVICE FELLOW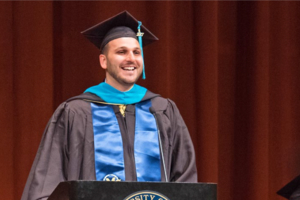 ---
"I want to serve the public interest. Whether it be working toward a safer, more transparent healthcare system or developing programs to improve access, I want to become a leader who puts people first and gives back to the communities that have given me so much."
Bilal Baydoun(MPP '17)
GERALD R. FORD PRESIDENTIAL FELLOW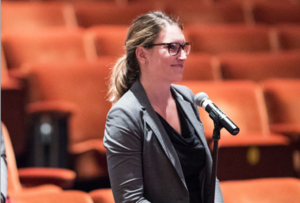 ---
"I pledge to further the spirit of public service here at the Ford School, and to take that value with me throughout my professional life."
Anna Zinkel (MPP '19)
BOHNETT FOUNDATION LEADERSHIP AND PUBLIC SERVICE FELLOW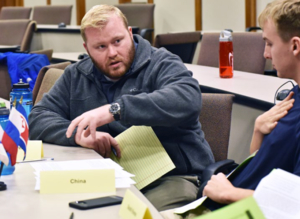 ---
"I truly believe that through international and intergovernmental cooperation, it is possible to effect change and improve lives. With the skills and knowledge I have been developing at Michigan, I am confident that I will be well-equipped to contribute to such efforts."
Jonathan Poser (MPP '19)
WEISER FAMILY FUND FOR STUDENT INTERNATIONAL POLICY ENGAGEMENT INTERN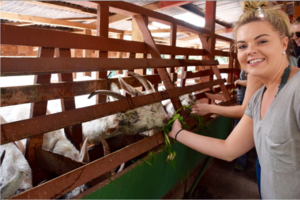 ---
"Being part of the inaugural trip Global Engagement Seminar to Costa Rica with the Ford School was one of the most impactful parts of my undergraduate experience. The Costa Rica class was a truly incredible way for me to gain international experience."
Alli Berry (BA '19)
WEISER GLOBAL ENGAGEMENT FUND SEMINAR STUDENT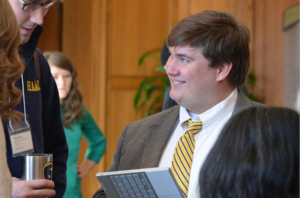 ---
"Working on Capitol Hill was something I did not think I would have the opportunity to ever do: I could never afford to spend a summer as an unpaid intern, and had few connections to Congress to leverage into finding job opportunities. Working for Senator Peters was a truly life-changing professional experience."
Jackson Voss (MPP '18)
MARGARET ANN (RANNY) RIECKER MICHIGAN DELEGATION FELLOW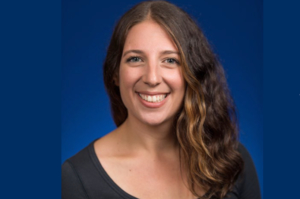 ---
"I am gaining the analytical tools and policy foundations necessary for work in higher education policy research, analysis, and advocacy. My ultimate goal is to remain in Detroit to expand opportunities and success in higher education for the students I taught in the classroom."
Dana Fenster (MPP/MA '20)
MARGARET E. WESTON ENDOWMENT FOR EDUCATION POLICY INTERN
---
Below is a formatted version of this article from State & Hill, the magazine of the Ford School. View the entire Winter 2019 State & Hill.