Robert M. Stern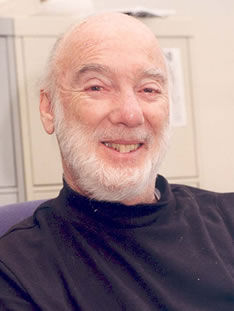 Professor Emeritus of Economics and Public Policy, College of Literature, Science, and the Arts & Professor Emeritus of Public Policy, Gerald R. Ford School of Public Policy
Go to Robert M. Stern's Home Page
Research and Teaching Interests:
International Macroecon and Finance
_Ethics
Educational Background:
Ph.D. in Economics, Columbia University
Recent Publications:
"My Studies in International Economics," in Michael Szenberg and Lall Ramattran (eds.), Eminent Economists II − Their Life and Work Philosophies, Cambridge University Press, 2014.

"International Affairs Forum Report on the BRICS Countries, International Affairs, Volume 4, Issue 1, 2013,

"The Multilateral Trading System," in Arvid Lukauskas, Robert M. Stern, and Gianni Zanini (eds.), Handbook of Trade Policy for Development. New York: Oxford University Press, 2013.

"Labor Standards and Human Rights: Implications for International Trade and Investment," with Drusilla K. Brown and Alan V. Deardorff, in Zdenek Drabek and Petros C Mavroidis,(eds.), Regulations of Foreign Investment: Challenges to International Harmonization, World Scientific, 2013.

"Issues of Fairness in the WTO and the Global Trading System," with Andrew G. Brown, in Martin J. Daunton, Amrita Narlikar, and Robert M. Stern (eds.), The Oxford Handbook on the World Trade Organization, Oxford University Press, 2012.

"Introduction and Overview," in Robert M. Stern (ed.), Quantitative Analysis of Newly Evolving Patterns of International Trade: Fragmentation; Offshoring of Activities; and Vertical Intra-Industry Trade, World Scientific, 2012.

Current Research:
Computational modeling and analysis of preferential and multilateral trade negotiations

International labor standards and child labor exploitation

Political economy of U.S. trade policy

Bio:
Robert M. Stern is Professor Emeritus of Economics and Public Policy. His research has focused on multilateral trade agreements and the economic effects of regional trading arrangements. With Alan Deardorff, he has developed the Michigan Model of World Production and Trade, which is a computer-based model that has been used to analyze a variety of trade agreements. Bob is author of numerous articles and books on international trade and macroeconomic policies. He has served as a consultant to several U.S. Government and international organizations. At the Ford School, Bob has taught courses on international economic policies. He received his Ph.D. from Columbia University.
Affiliations:
American Economic Association
Academic Appointments:
Department of Economics
Gerald R. Ford School of Public Policy
Goldman School of Public Policy, UC-Berkeley (current)