Diplomacy and foreign affairs
The Ford School's Weiser Diplomacy Center has made the University of Michigan a leading, dynamic hub for engagement with the foreign policy community and a national leader in international policy education.  
Established in 2018 with a transformative gift from U-M alumni Ron and Eileen Weiser, the Weiser Diplomacy Center brings to campus high-profile leaders in foreign affairs, including Hillary Clinton, Condoleezza Rice, Samantha Power, Susan Rice, Steve Biegun, Stephen Hadley, and Denis McDonough. We host professors of practice in international diplomacy, distinguished leaders who teach, mentor, and inspire our students. We develop and host simulations and other practical opportunities for students to grapple with issues such as environmental diplomacy and countering violent extremism. We support student-initiated projects, internships, and travel around the world.  
The next generation of creative, well-trained, committed diplomats and foreign affairs professionals is studying at the Ford School. We offer competitive fellowships to top graduate students, awarding up to $25,000 per year.
To address today's global challenges, we need professionals who have a strong grounding in history and social science and who can apply that knowledge to complex practical problems." 

John Ciorciari, director of the Weiser Diplomacy Center
How the Weiser Diplomacy Center is preparing the next generation of foreign affairs leaders. By Rebecca Cohen (MPP '09) When the Weiser...
Finish reading
The Association of Professional Schools of International Affairs (APSIA) recognized the Ford School of Public Policy's Student-Initiated Projects...
Finish reading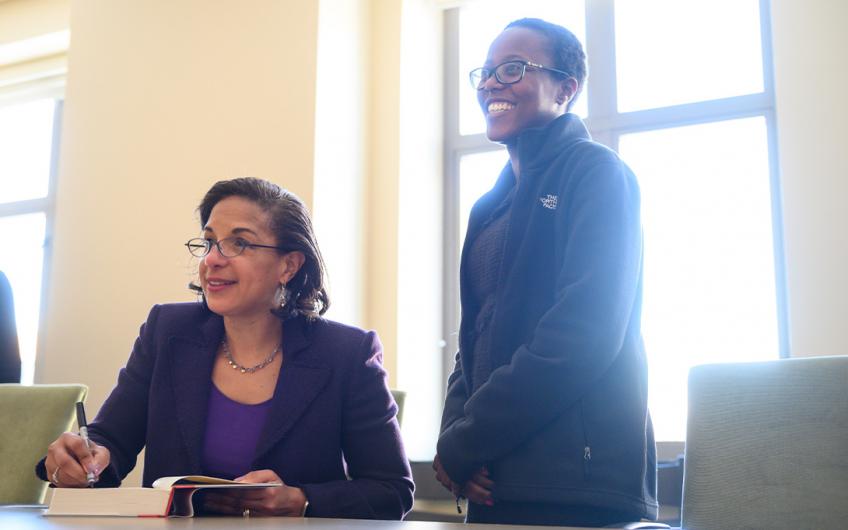 Featured speakers
A stellar lineup of policymakers come to the Ford School to share their experiences and interact with students.
Watch related videos
How do you end conflicts through diplomacy conflict resolution? You need to have talented people who invest themselves in the substance of these places.
Ambassador Samantha Power
Power, a former U.S. Ambassador to the United Nations (2013-17), is the incoming administrator of USAID. She spoke to Ford School students at the Ford School's annual Vandenberg Lecture in September 2019.
Watch Ambassador Power's talk