Deans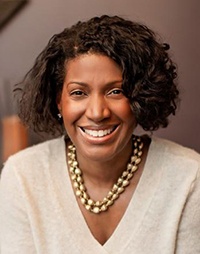 Celeste Watkins-Hayes
Interim Dean
Celeste Watkins-Hayes is an author and educator widely credited for her research at the intersection of inequality, public policy, and institutions, with a special focus on urban poverty and race, class, and gender studies. Dr. Watkins-Hayes has published two books, numerous articles in journals and edited volumes, and pieces in the New York Times, The Atlantic, The Chronicle of Higher Education, and Chicago Magazine.  Read more...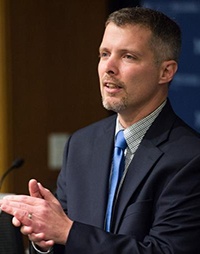 H. Luke Shaefer
Associate Dean for Academic Affairs
Luke Shaefer serves as the inaugural director of Poverty Solutions, an interdisciplinary, presidential initiative at U-M that seeks to partner communities and policymakers to find new ways to prevent and alleviate poverty. Shaefer's research on poverty and social welfare policy in the United States has been published in top peer-reviewed academic journals in the fields of public policy, social work, public health, health services research, and history. Read more...
John D. Ciorciari
Associate Dean for Research and Policy Engagement
John D. Ciorciari is the director of the Ford School's International Policy Center and Weiser Diplomacy Center, and professor of public policy. A past Andrew Carnegie Fellow, his research focuses on international law and politics in the Global South. He is the author of Sovereignty Sharing in Fragile States, co-editor with Kiyoteru Tsutsui of The Courteous Power: Japan and Southeast Asia in the Indo-Pacific Era. Read more...
Academic program directors
Kathryn Dominguez
PhD Program Director
Jonathan Hanson
MPP/MPA Program Director
Paula Lantz
BA Program Director
Senior staff
Marcella Brighton
Chief Administrative Officer
Susan Guindi
Director of Student and Academic Services
Susan D. Johnson
Chief Development Officer
Laura K. Lee
Director of Communications
Peter Vasher
Director of Career Services
Stephanie Sanders
Diversity, Equity and Inclusion Officer/Lecturer III