From A.I. to zero emissions
Ford School faculty host and are featured in a variety of podcasts, covering policy topics from artificial intelligence, everyday economics, national security, and more.
 
My job has always been to demonstrate to people how important patents are, to make patents sexy, because they're so consequential and yet they seem so technical, the fact that it gets characterized as a technical space actually makes it really even more important because so many important politics and social decisions happen there and yet we don't look there because we think it's objective and technical.

Professor Shobita Parthasarathy, appearing on America Dissected, a podcast created by Dr. Abdul El-Sayed 
Podcasts hosted by Ford School faculty
Ford School faculty featured in podcasts
How does the medicalization of public health undermine effective community-based governance responses? Paula Lantz, James B. Hudak Professor of...
Finish reading
Have any questions?
Senior Communications & Outreach Strategist
Weill Hall
735 S. State St. #2116
Ann Arbor, MI, 48109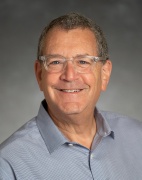 Senior Media & Outreach Strategist
Weill Hall
735 S. State St. #4207
Ann Arbor, MI, 48109