Undergraduate admissions
An intellectual framework for thinking about policy problems. What will your contribution be?
Request information
How will you make a difference?
The Ford School offers small interdisciplinary policy seminars, individualized support, close relationships with faculty, a broad range of programs and activities, and a policy focus area of your choice.
Based in the social sciences, undergraduate programs give students the knowledge and skills needed to analyze policy problems, understand the stakes, and create viable solutions.
Working in small groups with world-class faculty, students bring diverse talents and perspectives to bear on real-world policy issues. They champion their interests with intelligence and passion. Then they share them with the world.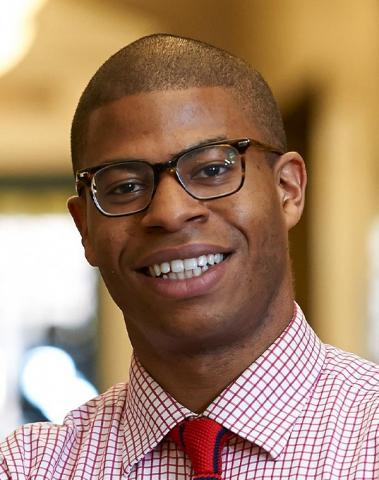 David Leapheart (BA '10)
Captain, U.S. Marine Corps, Legal Services and Support Section, National Capital Region.
He is a graduate of NYU Law School ('14) and was Editor in Chief of the NYU Law Review ('13-14). While at U-M he focused on international social justice, business and public policy and interned at Ford Motors Washington Affairs Group and the Wayne County Prosecutor's office.
My time at the Ford School was special because it connected me to hundreds of politically-engaged students. I particularly enjoyed seminars where my classmates and I could discuss and debate current events. This pushed me to question my own beliefs and understand differing points of view, a practice I find helpful in political work."
Lauren Mondry (BA '12)
Deputy press secretary for the office of Mayor Mike Duggan, City of Detroit. While at Michigan, she interned with the U.S. Mission to the United Nations, the Clinton Global Initiative, and the office of Senator Carl Levin.
More information
For prospective students, please use this calendar to schedule appointments.
Have any questions?
Senior recruiting coordinator
Admissions Officer, Student & Academic Services
Weill Hall #2236
735 S. State Street
Ann Arbor, MI, 48109