Our faculty are renowned teachers and experts who care deeply about the impact of their work. Our curriculum is rigorous, interdisciplinary, and hands-on. Our students are diverse leaders who share a commitment to the public good. Our university is one of the best in the world.
We know you are passionate about public policy and committed to a successful career of real impact for the public good.
Which program is right for you?
If you are...
And you seek...
Our program might be right for you...
Looking to begin or advance your career in public policy.
A professional career in policy advocacy and public affairs; program implementation; analysis and research; and evaluation in the public, private, and non-profit sectors.

Our MPP is a renowned 2-year program recognized for its excellence in analytical methods, leadership development, and a wide variety of public policy fields.

Download the MPP brochure.

Ready to embark on a research career in the social sciences—economics, sociology, or political science—with a focus on public policy impact.
To lead research projects for think tanks, government or intergovernmental agencies, or become faculty in a social science or professional school.
Our highly competitive and unique joint PhD program provides interdisciplinary specialization with a MPP degree.

Download the PhD brochure.
A U-M graduate student interested in public policy questions related to science and technology.
To bring the most rigorous tools of social science to bear on critical public policy questions.
Our specialized Science and Technology in Public Policy certificate program provides students with tools to analyze complex science and technology policy issues and explore the political and policy landscape of specific science and technology areas.
A seasoned professional, with at least five years of experience in government, military, government affairs in the private sector, or the nonprofit sector—in the U.S. or abroad.
To advance your career to become a public affairs specialist; take a senior level position in U.S. local, state, or federal government; lead government agencies around the world; or lead a government affairs team for an engineering firm or other for-profit business.
Our nine-month MPA degree is designed to enhance the analytic abilities and communication and management skills to advance your career.
Admissions details
The Ford School seeks applicants from a diversity of academic, professional, and personal backgrounds. We emphasize the applicant's academic performance as an undergraduate, demonstrated commitment to public policy, potential for graduate studies, statement of purpose, relevant work experience, range of courses taken, and faculty and employer evaluations.
MPP program
PhD program
Science, technology, & public policy graduate certificate
January 15 application deadline
December 15 application deadline
November 1 and March 1 application deadline
Admission is granted for the fall semester only.
Admission is granted for the fall semester only.
Admission is granted in fall and winter semesters.

GRE scores are required for applicants seeking admission to the MPP program in the 2023-2024 academic year. 

Detailed information about our GRE requirement and all necessary application materials can be found on our application process page

GRE not required. See all requirements on the PhD admissions page.
Any student who is currently enrolled in a University of Michigan graduate degree program and has received grades for at least one semester of coursework (carrying a B average or better). See additional requirements on the STPP certificate admissions page.
Applicants will be notified about admissions decisions by mid to late March.
Applicants will be notified about admissions decisions by late February.

 

» Start your MPP application
» Start your PhD application
» Start your STPP application
Learn more about the MPP program.
Learn more about PhD programs.
Learn more about the STPP certificate program.
September 2023
Update: We expect to open admissions for the MPA program this fall. Check this space, follow us on social, or sign up here for updates on when our application process will go live!
Download our master's brochure
More information
For prospective students, please use this calendar to schedule appointments.
Have any questions?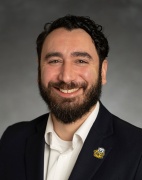 Assistant Director, Recruiting and Admissions
2234 Weill Hall
735 S. State Street
Ann Arbor, MI, 48109
Senior recruiting coordinator
Admissions Officer, Student & Academic Services
Weill Hall #2236
735 S. State Street
Ann Arbor, MI, 48109