Meet your alumni board
Alumni board members strive to increase the visibility of the Ford School; to strengthen the school's alumni network; and to assist the school with student recruitment, career services, and alumni relations activities. The board is comprised of 18 elected alumni members who serve three-year terms and two student representatives who serve one-year terms.
Term Ending December 31, 2022
Grace Evans - MPP '16
Richard King Mellon Foundation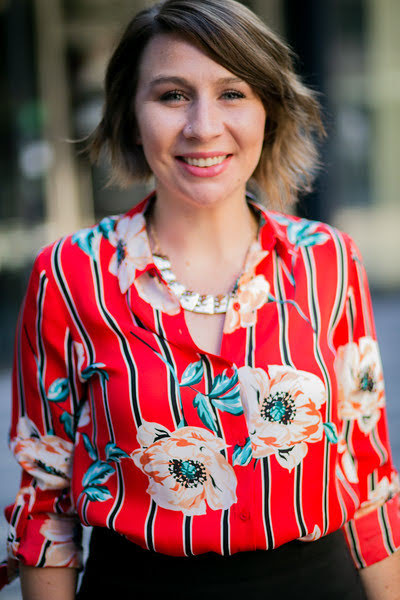 Grace Evans is a senior program associate at the Richard King Mellon Foundation in Pittsburgh, PA where she supports strategic initiatives and grantmaking aimed at increasing the quality of life and economic development of southwestern Pennsylvania. Grace previously served as a Government Performance Lab Fellow at the Harvard Kennedy School where she supported performance initiatives in Rhode Island's Department of Corrections. While at the Ford School, she focused on state and local policy, interning in the Office of the Deputy Mayor for Economic Policy, Planning, and Strategy in the City of Detroit. Grace has worked in the nonprofit sector in her home city of Pittsburgh and is an alumna of the Coro Center for Civic Leadership's Public Affairs Fellowship. She holds a BS in mathematics and a BS in nonprofit management from Slippery Rock University of Pennsylvania.
---
Portia Hemphill - PhD '15
U.S. Department of Housing and Urban Development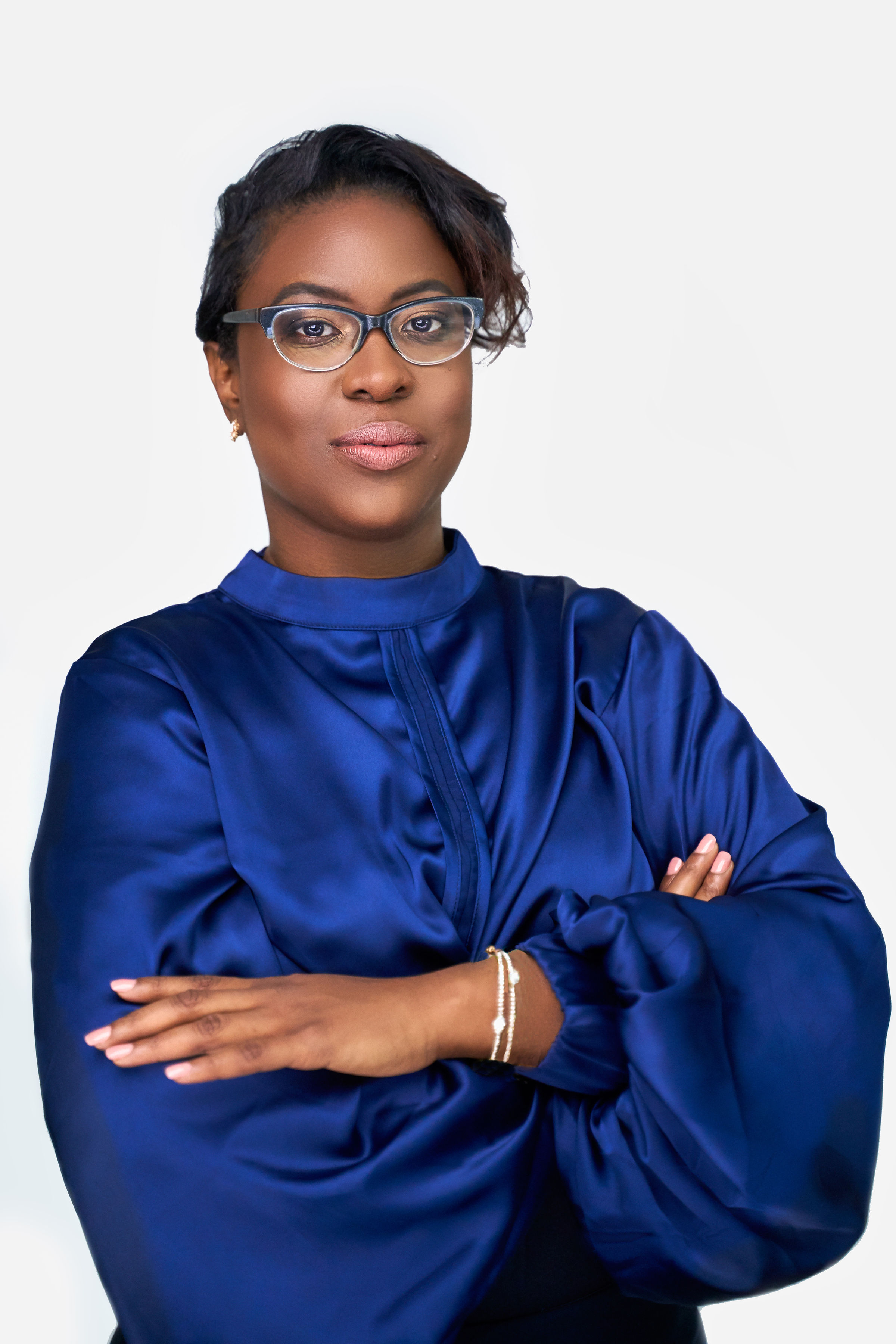 For over 20 years, Dr. Portia Rae Hemphill has led multifaceted efforts to strengthen the cradle-to-career pipeline for historically underrepresented youth and young adults. Her areas of expertise lie in U.S. domestic policy, community-centered urban development, behavioral American politics, media psychology, mixed-methods data collection and analysis, marginalized group politics, cultural politics, and Black youth political behavior.
Dr. Hemphill has led the White House, U.S. Department of Housing and Urban Development (HUD), PolicyLink, and dozens of city, state, federal, private, and non-profit executives in using evidence-based models to evolve the role that institutions play in creating innovative wraparound support systems. As a Presidential Management Fellow, she was a principal transition team member of the Obama Administration's My Brother's Keeper Task Force, writing the Administration's guide for the initiative. Dr. Hemphill's writings have been published in executive policy white papers and scholarly journals. 
Driven by her passion to link academic expertise to practical impact, she recently founded Scientists for Social Progress, an intersectional firm of scientists who develop powerful solutions in the interest of social good. A native Chicagoan, Dr. Hemphill currently resides in Washington DC.
---
Sylvia Herzog - MPP/MBA '88
Women's Enterprise Development Center
Sylvia joined The Charcoal Project in 2010 because of a strong interest in renewable energy and the desire to combat global warming and deforestation. She has focused on managing TCP's on-the- ground projects and the development of projects such as the Harvest Fuel Initiative. While at the Charcoal Project, Sylvia has used her deep experience helping entrepreneurs to provide assistance to sustainable biomass energy producers.
 
In addition to her work at  the Charcoal Project, Sylvia served as Program Director at the Women's Enterprise Development Center from 2015-2019, where she worked closely with entrepreneurs at all stages. Sylvia has worked in various positions in banking and finance, including private placements and relationship management. She has an MBA, a Master of Public Policy and a BA in Economics, all from the University of Michigan. Sylvia is an Alumni Board Member at the University of Michigan Ford School of Public Policy and she currently resides with her family in Westchester County, New York.
---
Omair Khan - MPP '18
RAND Corporation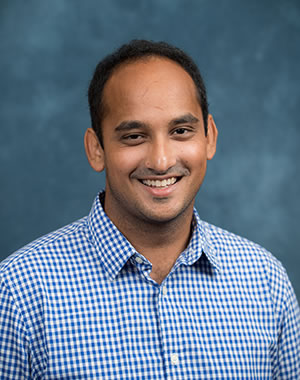 Omair Khan is an Assistant Policy Researcher at the RAND Corporation and a PhD student at the Pardee RAND Graduate School. His work at RAND spans a range of topics, including U.S. foreign policy, democracy, and civil conflict. Prior to attending the Ford School, Omair graduated with a B.S. in economics at Georgia State University, and worked at MailChimp as a data analyst. He currently lives in Venice, CA with his wife Carmille Lim, also a graduate of the Ford School.
---
David Leapheart - BA '10
Federal Judiciary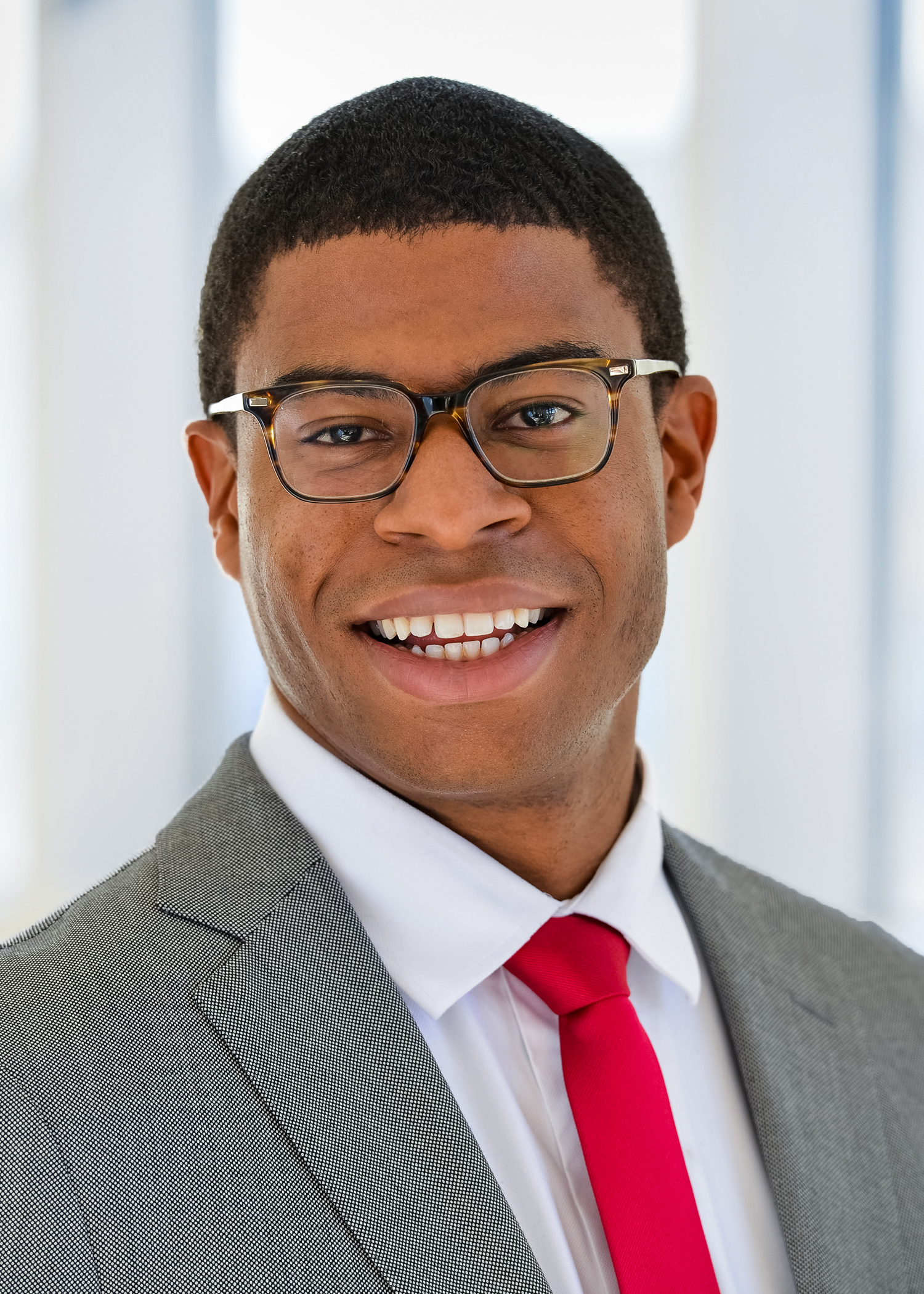 David Leapheart currently serves as a law clerk for a federal judge in Ann Arbor, Michigan. He In his legal career, he has worked on Wall Street, served as a Marine Corps judge advocate, provided legal advice to the troops, advised commanders on international humanitarian law, and prosecuted military crimes. David is a 2010 BA alum —the second class of Ford School undergraduates. While at the Ford School he studied social justice and intergroup relations. Upon graduation, David went to Marine Corps Officer Candidates School in Quantico, Virginia, and commissioned as a second lieutenant. Thereafter he went to the New York University School of Law, where he was Editor-in-Chief of the Law Review. After law school, he married the love of his life, Lauren Sprott. They have one child (for now), who they hope will be a third-generation Michigan man. 
---
Mellie Torres - MPP '97
The Graduate Center at City University of New York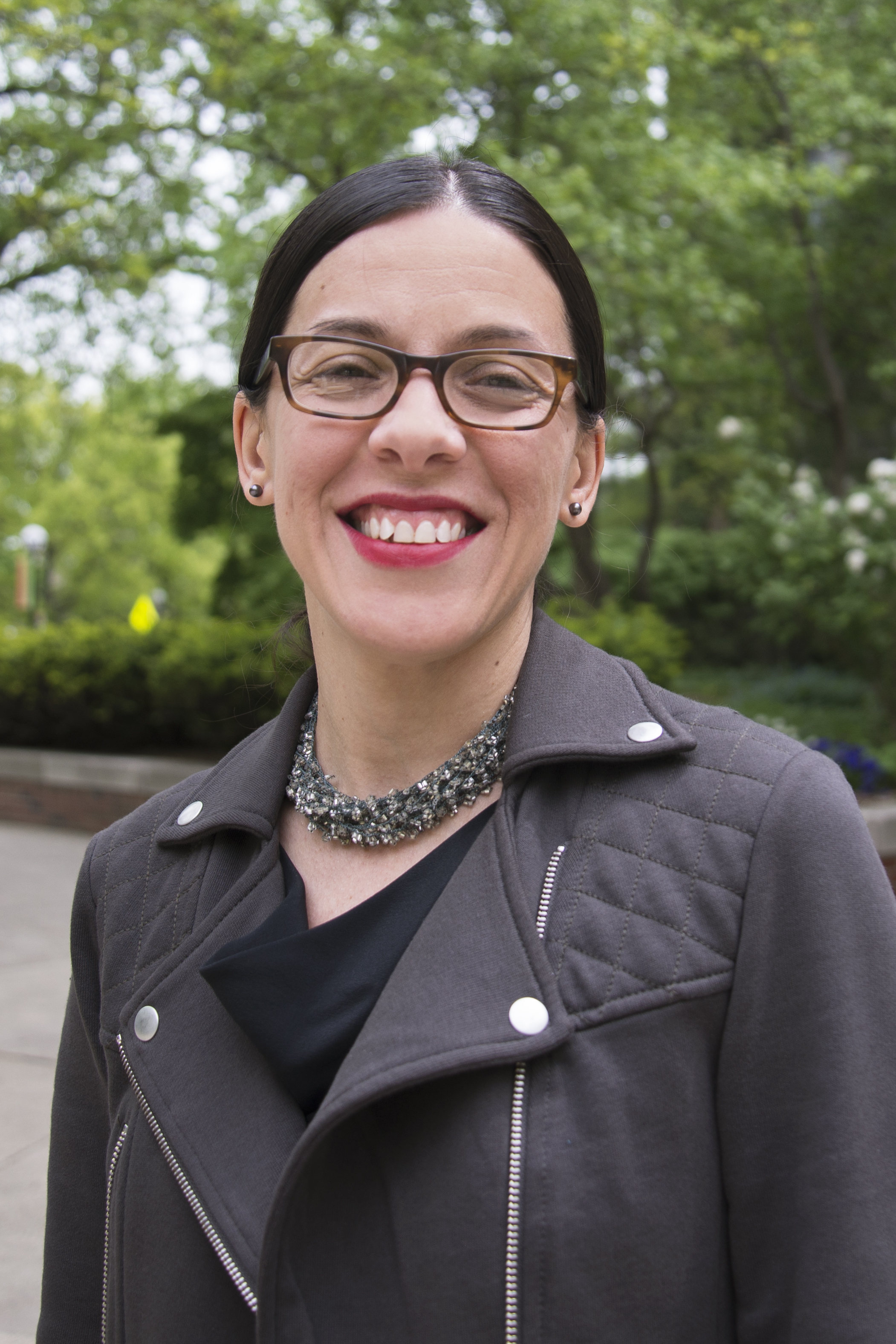 Dr. Mellie Torres is an experienced STEM educator, program evaluator, and applied researcher. She is passionate about merging theory, practice, and policy to advance racial equity and amplify the voices and talents of historically marginalized communities, schools, and students. Mellie has content expertise in the intersection of racial and gender identity, academic identity, and the school context, out-of-school time programming, and the education of Latino/a/x students and other vulnerable populations. Her publications include: "An exploratory study of the academic engagement and beliefs of Latino male high school students", published in Race, Ethnicity, and Education (2015), "Social mobility and the complex status of Latino males: Education, employment, and incarceration patterns from 2000 – 2009" in Invisible No More: Understanding the Disenfranchisement of Latino men and boys (2011), and "From the Bricks to the Hall", published in the Harvard Educational Review (2009). She earned a PhD in Education from New York University, MA in mathematics education from Montclair State University, an MPP from the Ford School at the University of Michigan, and a BA in mathematics from Seton Hall University. Prior to doctoral studies, Mellie taught high school math in her hometown of Newark, NJ and worked in small business lending in the south side of Chicago with South Shore Bank.
Term Ending December 31, 2021
Sam Geller - MPP '17
City of Detroit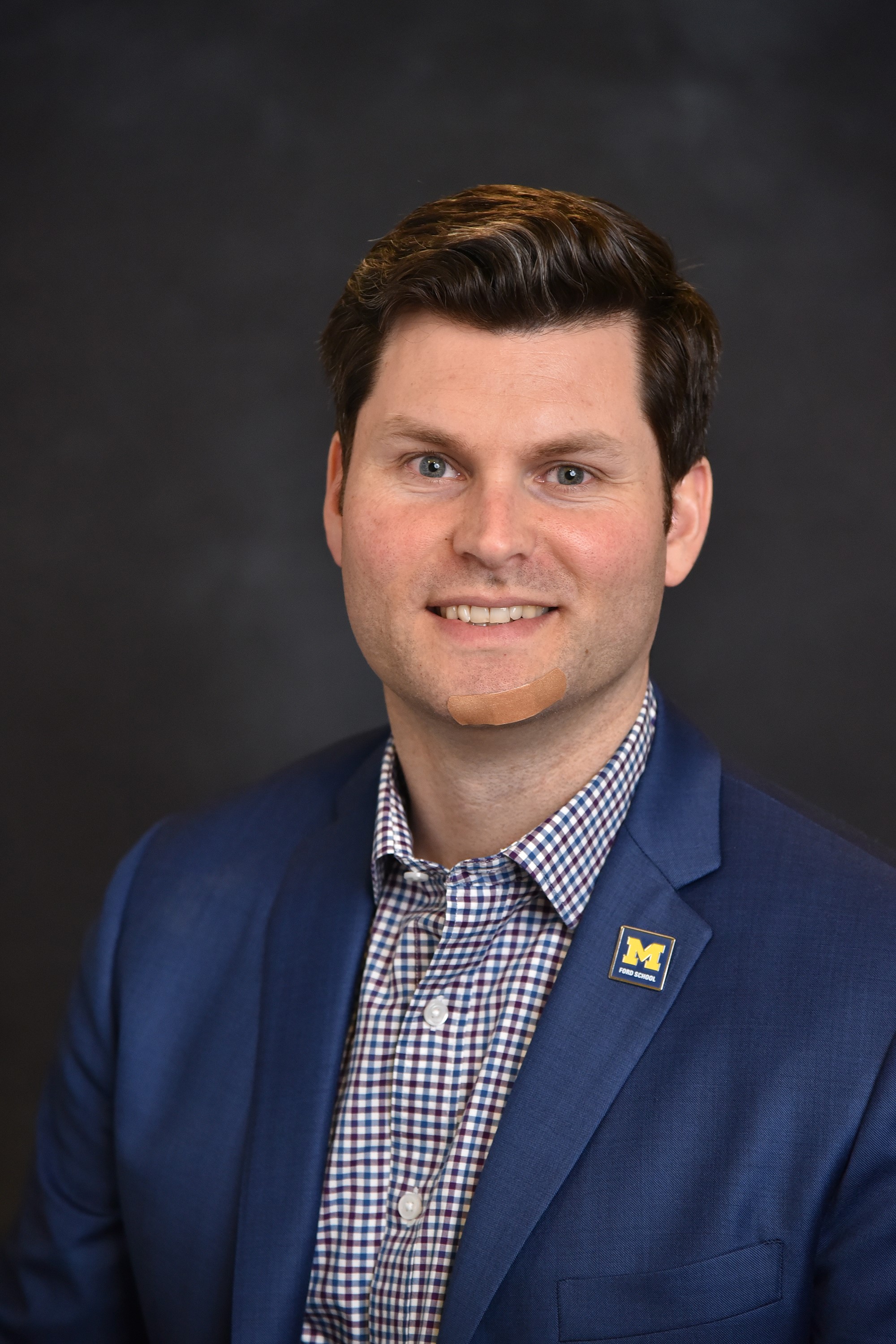 Sam Geller is a budget analyst with the City of Detroit Office of Budget. Geller provides fiscal analysis and program evaluation to a wide range of city departments and agencies. Prior to this role, Geller worked for numerous nonprofit organizations in Massachusetts and served as a finance staffer on political campaigns for U.S. congressional, governor and city council races. In 2017, Geller served as the Riecker Michigan Delegation Fellow with U.S. Senator Gary Peters (D-MI).
---
Latesha Love-Grayer - MPP '02
U.S. Government Accountability Office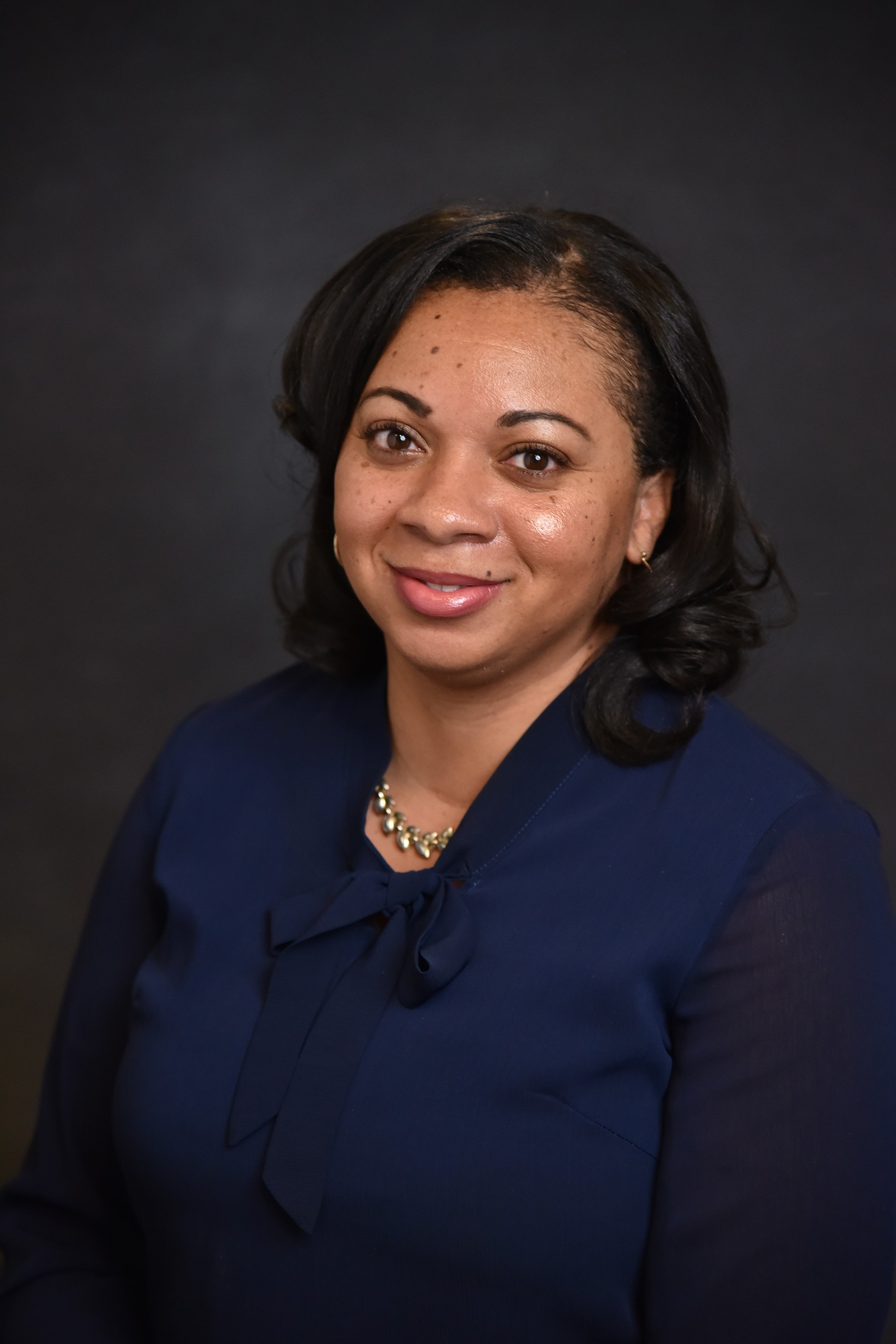 Latesha Love-Grayer is the assistant director of the Forensic Audit and Investigative Service (FAIS) team for the U.S. Government Accountability Office (GAO). She leads a portfolio of high-quality forensic audits and investigations of fraud, waste, and abuse; other special investigations; and security and vulnerability assessments. With 16 years of experience at GAO, she has led performance audits and forensic audits of a wide range of federal programs and policies, including consumer financial protection, immigration, and regulatory policies. Love-Grayer has also served as assistant director of operations for FAIS, providing advice to the managing director on operational and personnel matters and overseeing the implementation of the quality assurance framework, training, hiring, and strategic planning efforts that support FAIS's work. She holds a bachelor's degree in political science from Virginia State University.
---
Farah Mandich - MPP '17
Xcel Energy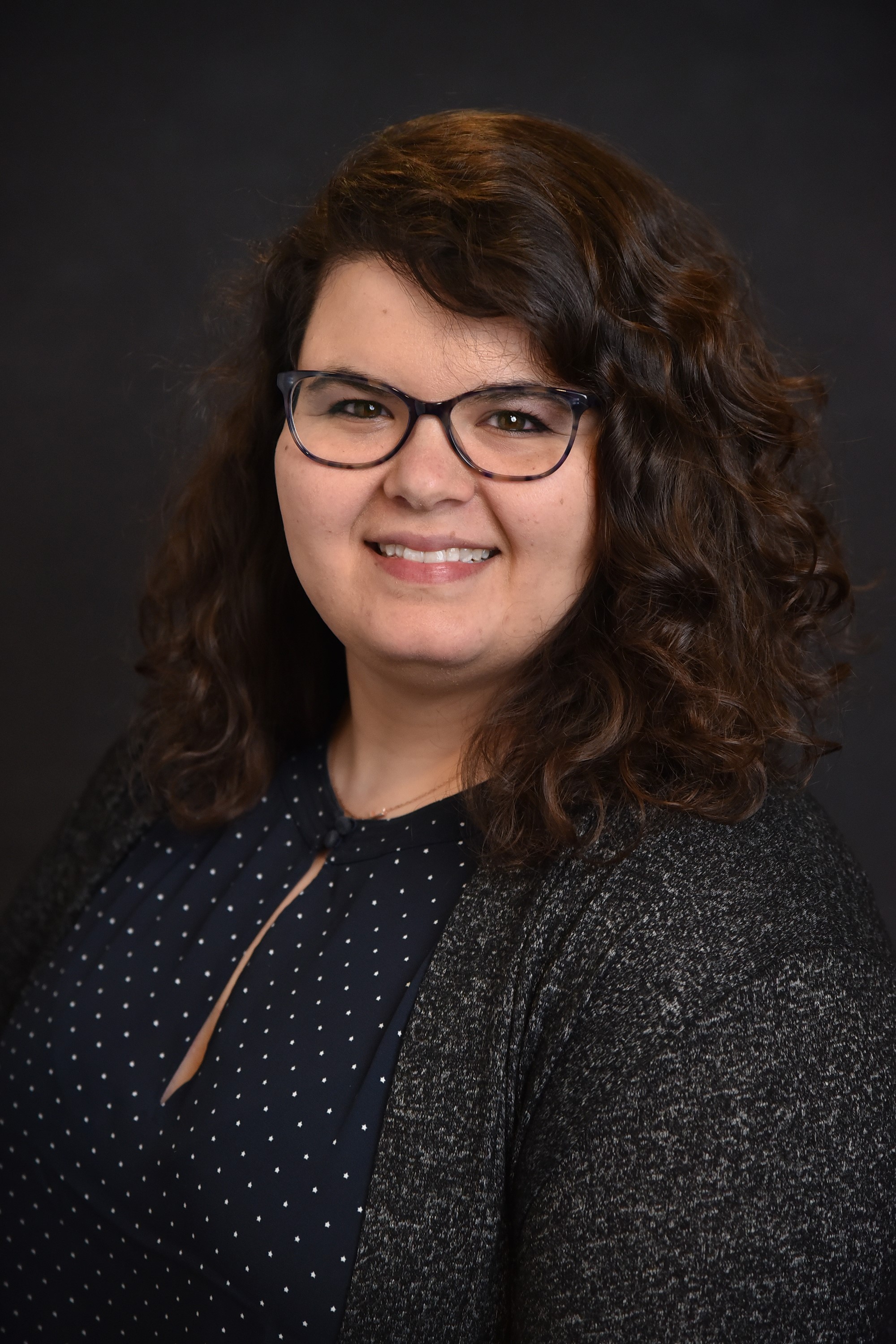 Farah Mandich is a Regulatory Policy Specialist at Xcel Energy in Minneapolis; there, she works with cross-functional teams to develop regulatory filings related to resource planning and procurement for the company's Upper Midwest service areas. Formerly, Mandich was a policy advisor at Southern California Edison (SCE), where she managed regulatory filings in the Integrated Resource Planning proceeding. She is a 2017 graduate of the Ford School, where she focused on economic and energy/sustainability policy, and completed an internship at the European Bank for Reconstruction and Development. Prior to attending the Ford School, Mandich was a researcher and content expert at McKinsey & Company, where she primarily served clients interested in North American renewable and distributed energy resource markets. She holds a B.S. in economics from Texas Christian University (go Frogs!) and is a White House Internship Program alum.
---
Steven Reich - MPP '85
Federal Energy Regulatory Commission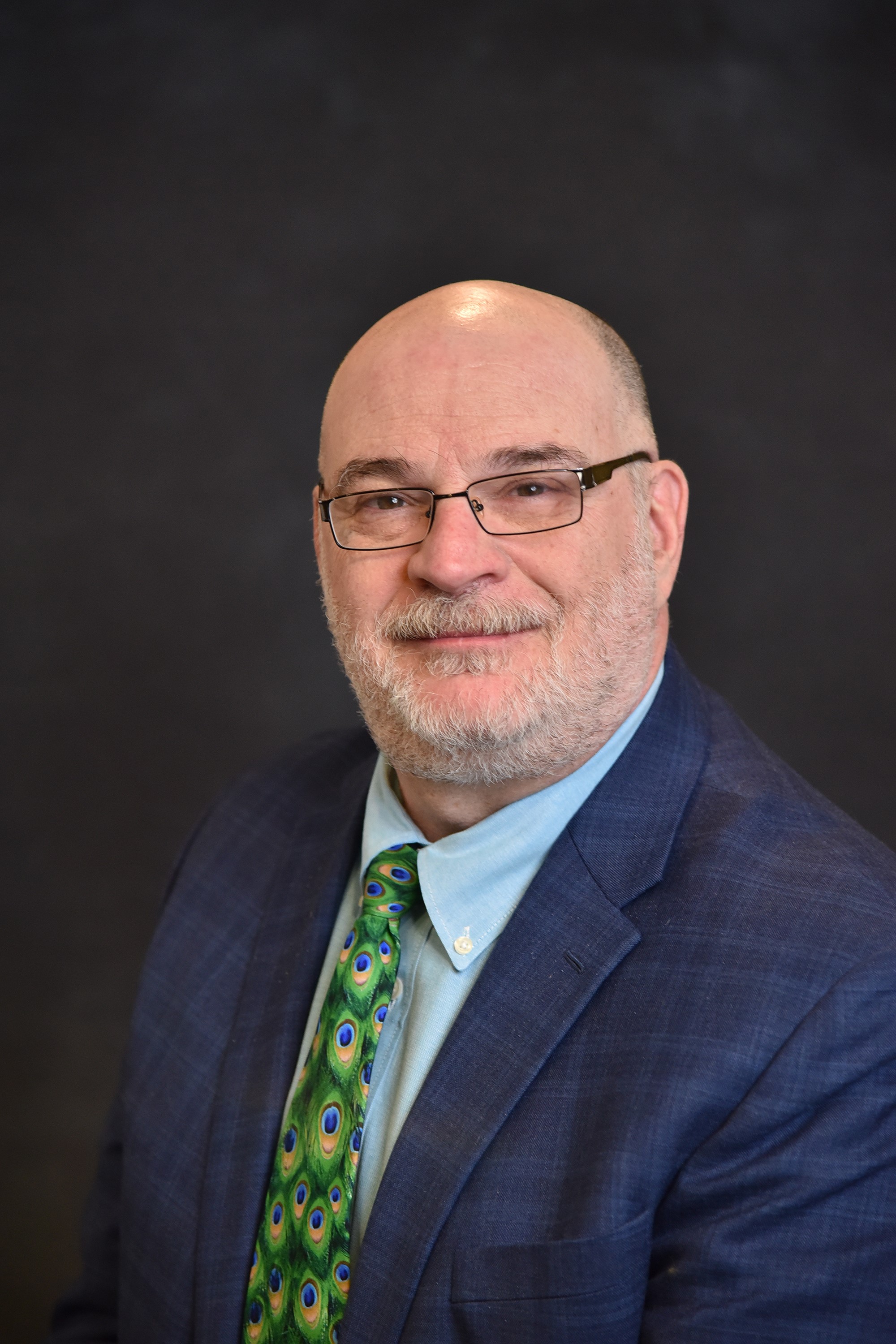 Steve Reich is the senior technical advisor to the director of the Division of Analytics and Surveillance in the Office of Enforcement at the Federal Energy Regulatory Commission (FERC). His primary concentration is on identifying and collecting data to identify market anomalies and their effects. Previously, he managed the Division of Energy Market Oversight, both as acting and deputy director, developing the analytic infrastructure to support the Commission's ongoing situational awareness in the markets that it regulates. In this role, Steve worked with staff from the European Commission (EC) to develop the framework oversight rules for the EC's new energy regulator (ACER), and he laid the foundation for ongoing close cooperation between the American and European agencies. Prior to FERC, Steve was the technical director of the International Energy Agency's Centre for Gas Technology Information, an organization devoted to improving the transfer of natural gas-related technologies to developing countries. Steve also directed fundamental and technical analysis of U.S. natural gas markets for PG&E National Energy Group and was a principal at ICF International in its natural gas market consulting practice.
---
Ingrid Tighe, Vice-Chair, MPA '13
Birmingham, MI Shopping District
Ingrid Tighe served with the U.S. Army's 1st Infantry Division in Germany (1998-04) participating in NATO peacekeeping operations in Macedonia and Kosovo, and 1st Cavalry Division in Baghdad, Iraq (2004-05) leading troops in the combat zone. In Iraq, she had the unique opportunity of working alongside Iraqi National Guard soldiers and training and mentoring Iraq's first class of female Army officers. These groups eventually went on to join Iraq's security forces to help bring stability to the country. Tighe has worked for the Michigan Veterans Affairs Agency in employment policy and workforce development and Michigan Economic Development Corporation as a business development manager, promoting business investment and job growth. She currently serves as executive director of the Birmingham Shopping District, where she plans, organizes, coordinates, and directs programs and activities designed to promote downtown Birmingham, MI as a center for business, social, cultural and community activity.
---
Rachel White - BA '10
Old Dominion University
Dr. Rachel S. White is an Assistant Professor at Old Dominion University Darden College of Education where she teaches courses in education policy & politics, as well as research methods, in the educational foundations and leadership doctoral program. Previously, Rachel served as a postdoctoral scholar and research associate at the University of Southern California's Rossier School of Education. Rachel's research examines the politics of education policymaking and implementation, with a special focus on the ways in which decisions made by political and educational leaders impact the K-12 educational experiences of marginalized students. Rachel is currently working on a variety of research projects, some of which include exploring the relationship between state education governance structures, public responsiveness, and policy outcomes; understanding the sensitivity of setting thresholds for non-academic measures within school accountability systems; and examining the ways in which local educators interpret and implement English language learner policies.
Term Ending December 31, 2020
Menna Demessie - PhD '10
Congressional Black Caucus Foundation, Policy Analysis & Research
Dr. Menna Demessie is vice president of policy analysis and research at the Congressional Black Caucus Foundation where she leads policy initiatives in the areas of education, economic opportunity, voting, and environmental sustainability as it affects the global black community. She also is an adjunct professor at the University of California Washington Center where she teaches courses on American government, race and ethnic politics, and international relations. Since 2000, she has served as the national youth coordinator for the Society of Ethiopians Established in the Diaspora (SEED), a nonprofit aimed at empowering Ethiopian American youth in academic excellence, community service, and professional development.
---
Naomi Goldberg - MPP '08
Movement Advancement Project
Naomi Goldberg is the director of policy and research at the Movement Advancement Project (MAP), an LGBT think tank, leading policy work and work designed to understand and increase the capacity of the LGBT movement. Goldberg's work at MAP includes co-authoring a series of reports and leading partnerships with progressive and LGBT organizations to increase the visibility of LGBT people and issues within progressive movements and to highlight the need for progressive policy change to advance LGBT equality. Prior to joining MAP, Goldberg completed a public policy fellowship at the Williams Institute at UCLA's School of Law. In addition to being a proud Ford School graduate, she is also an alumna of Mount Holyoke College. Goldberg lives in Ann Arbor with her son and wife, who is on faculty at the University of Michigan.
---
Veronica Gonzales Stuva - MPP '13
Founder & Consultant, Stuva Consulting Services LLC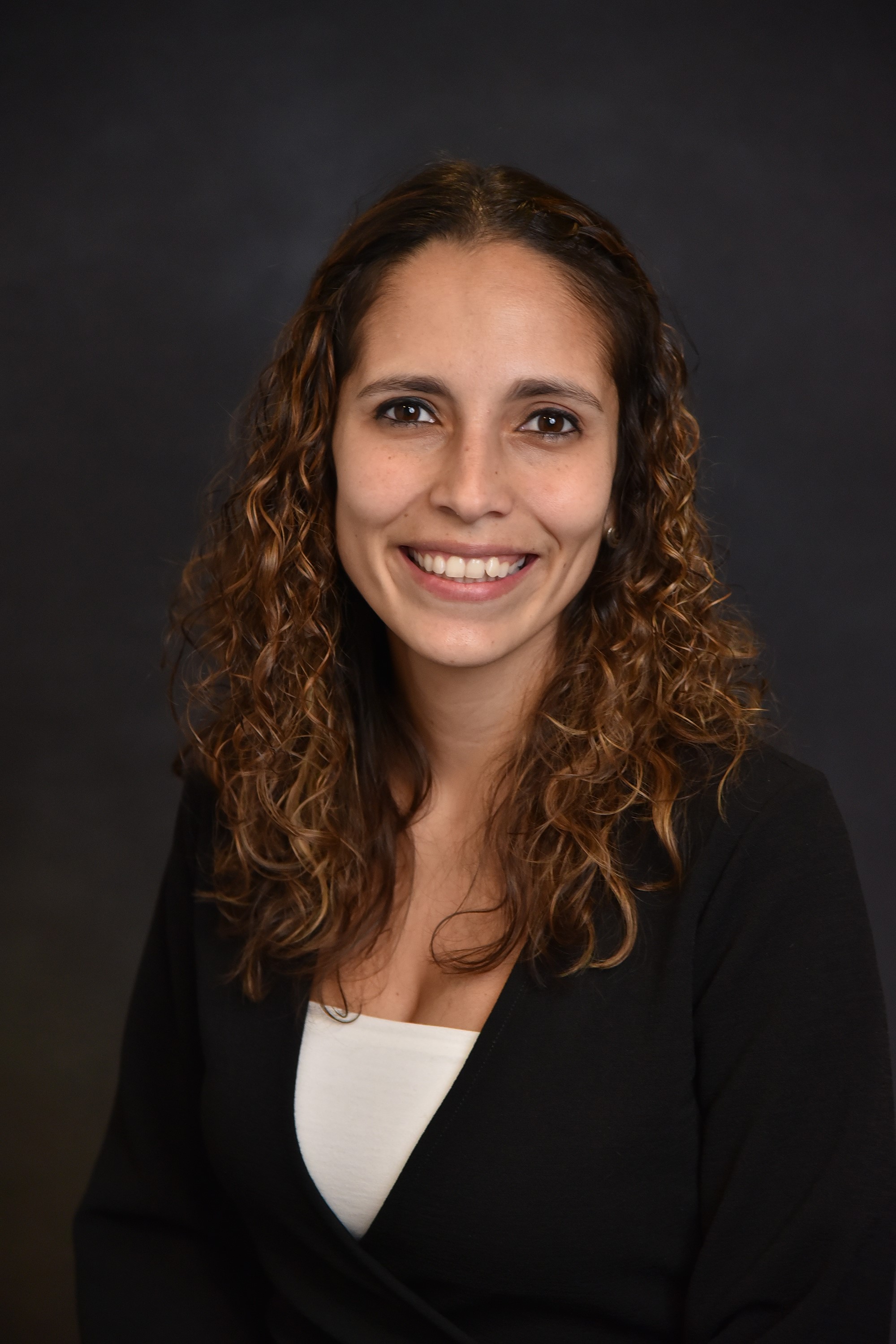 Veronica Gonzales Stuva is an international development practitioner with experience in economic development issues in emerging and developing economies. Her work includes projects related to education with the Universidad del Pacifico, financial access and macroeconomic policy with the Center for Global Development, migration with Innovations for Poverty Action, and supervision of institutional strengthening projects at the Inter-American Development Bank. Most recently, at the Inter-American Development Bank, she focused on designing financial tools to help Latin American countries contend with climate risk. She has published in areas related to financial access, competitiveness, early childhood education, and the "Natural Resource Curse." Her interests include development and international economics, financial markets, and strengthening institutions. She received a BA in economics from the Universidad del Pacifico in Lima, Peru (2008), and a master's degree in public policy from the Ford School. She has recently started her own consulting firm focused on international development and policy.
---
Olushola Samuel, Chair, BA '10
Michigan Medicine
Olushola Samuel is a division administrator for metabolism, endocrinology, and diabetes at Michigan Medicine. In this role, Samuel helps lead division finances, human resources, operations, research administration, and faculty affairs. Samuel  oversees divisional budgets, and works closely with physician leaders to facilitate process improvements, expand clinical services, and enhance the patient experience. Prior to this, Samuel was business manager for obstetrics and gynecology at Beaumont Health where he helped lead the integration and strategic planning for women's and children's services across the organization's eight hospitals.
---
Ian Swedish - MPP/MBA '10
CCS Fundraising
Ian Swedish is the vice president of analytics and client strategy for CCS Fundraising, where he oversees the firm's analytics and strategy efforts, which provide clients with stand-alone services such as audits and assessments, predictive modeling, and benchmarking. His team also augments the firm's existing consulting and management services including feasibility studies, campaign management, and tailored constituent strategies. In this and other work, Swedish has counseled organizations that generate annual levels of philanthropic revenue ranging from $500,000 to $210 million and has partnered with numerous nonprofit organizations including Rotary International, United Way, Antioch University, Boys and Girls Clubs of America, and the National Constitution Center. Swedish holds master's degrees in public policy and business administration from the University of Michigan and a bachelor's in philosophy from the University of Vermont.
---
Lynn Vendinello - MPP '89
United States Environmental Protection Agency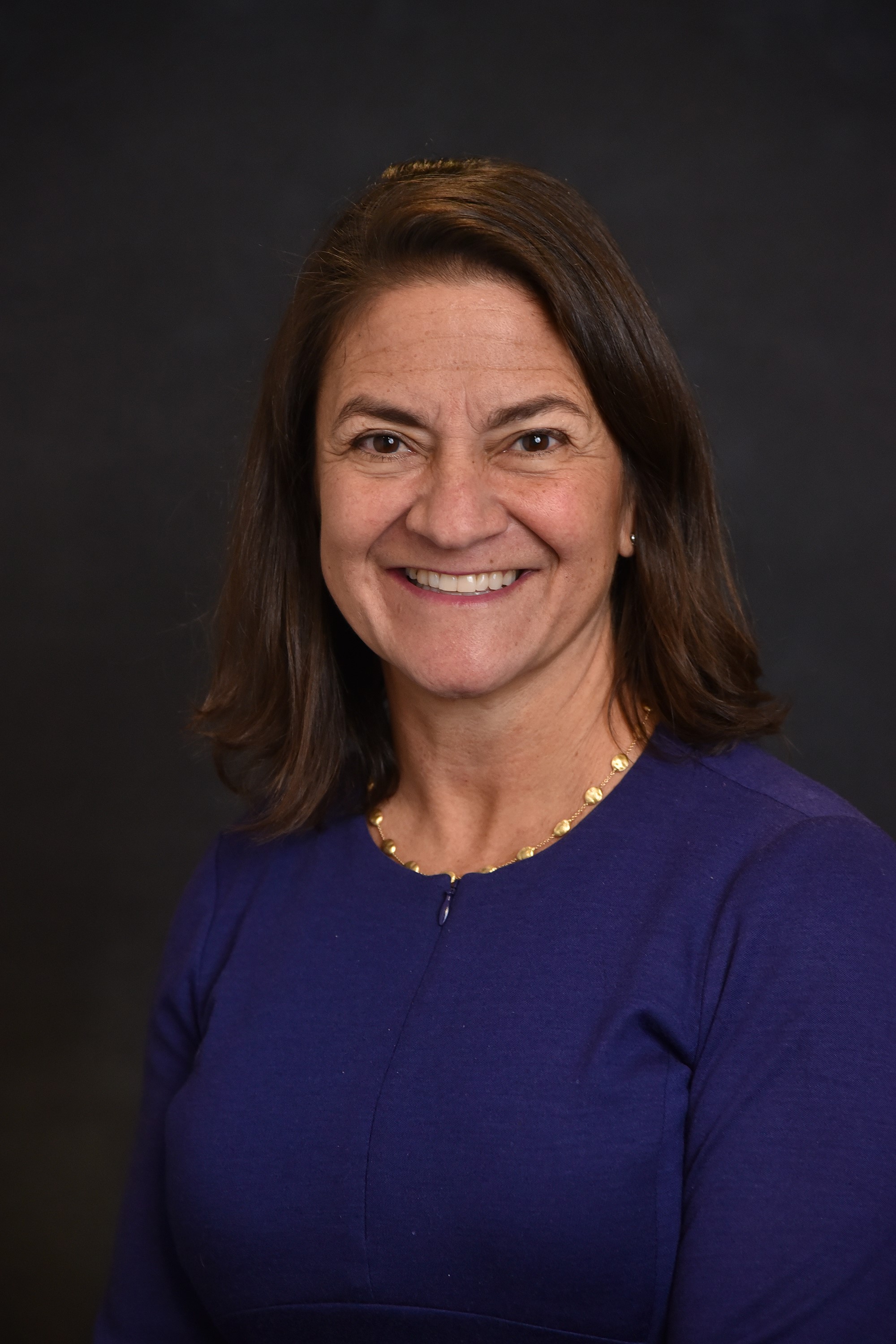 Lynn Vendinello joined the Environmental Protection Agency in 1989 as a Presidential Management Fellow in the Office of Pollution Prevention. She has been with the agency ever since, working on pollution prevention policy, enforcement and compliance matters, performance measurement, and other environmental policy challenges. In the Office of Compliance, she initiated several statistically-valid compliance rate studies that are often referred to in the New Generation Enforcement training classes. In the Office of Pollution Prevention and Toxics, she served as a branch chief for seven years overseeing regulations and outreach for PCBs, asbestos, mercury and formaldehyde. Most recently she has been named a deputy division director in the Chemical Control Division of the office, a division that handles risk management for new and existing chemicals.
Ex-officio
Charles Kargman - MPP '20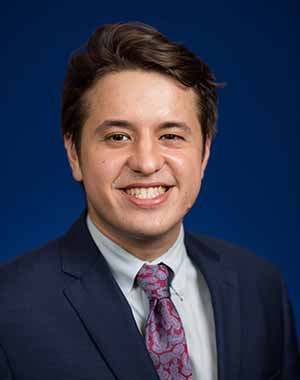 Charley Kargman is second-year Master of Public Policy (MPP) student at the University of Michigan Ford School of Public Policy. There he studies state/local policy, nonprofit management, economic development, and sustainability--concentrating in quantitative methods and analysis. He also works as a policy analyst at CLOSUP (Center for Local, State, and Urban Policy) where he researches the fiscal condition of Michigan municipal and county governments. Prior to joining the Ford School, he worked as a program associate at American Jewish World Service, a human rights nonprofit, where he supported the organization's grassroots grantmaking and international education portfolios. He has also served as a New York Urban Fellow, assigned to the NYPD Office of Collaborative Policing, and a White House Associate in the Office of Presidential Correspondence. Charley holds a BA in political science from the University of Chicago.
---
Finntan Storer - BA '20

Finn Storer is a senior at the Gerald R. Ford School of Public Policy. His coursework consists primarily of international relations and U.S. domestic policy reform. During his time at the University, Finn contributed to the Roosevelt Institute, a student policy think tank. In 2018, Finn co-wrote a policy proposal on Michigan's cash bail reform, which was published in the Roosevelt Institute's 10 Ideas journal and won National Policy of the Year. Finn also worked at The Michigan Daily, and in 2019, served as the managing editor where he was responsible for publishing sports and opinion stories, managing administrative issues, and co-planning long term strategy for the newspaper. Finn participated in the U.S. Senate Page Program, first in high school, and then returning in the summers of 2017 and 2018 to manage four summer classes of pages as a page coordinator. In 2019, Finn was an intern with the Government Operations team at the Boeing Company. After graduation, he plans to engage in politics and policy before considering graduate school.
Committees
Alumni Engagement/Visibility
Veronica Gonzales Stuva (co-chair)
Sylvia Herzog (co-chair)
Farah Mandich
Lynn Vendinello
Fundraising
Ian Swedish (chair)
Sam Geller
Naomi Goldberg
Olushola Samuel
Nominations/Elections
Ingrid Tighe (chair)
Ian Swedish
Rachel White
Student Engagement
Rachel White (chair)
Naomi Goldberg
Charley Kargman
Latesha Love-Grayer
Steven Reich
Ian Swedish