Request a Ford School MPP/MPA resume collection
Graduate Career Services is pleased to provide you with a MPP/MPA electronic resume collection to assist your organization in recruiting top candidates from the Ford School.
If you are recruiting for a specific position, please feel free to email the position description and application deadline to fordcareers@umich.edu.
To learn more about recruitment opportunities, please contact Casey Sullens.
Fill out this form to get started: https://umichfordschool.qualtrics.com/SE/?SID=SV_0wiBvz97PmR7G3X
Have any questions?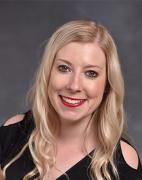 Assistant Director, Employer Relations
Weill Hall
735 S. State St. #2210
Ann Arbor, MI, 48109