Careers in public policy
Our graduates help shape the policy decisions that affect their neighborhoods, their countries, and people around the globe
A world of possibilities
Ford School graduates understand the facts. They communicate clearly. They make ethical, principled decisions. They lead for positive change in our communities and nations.
Our world is in urgent need of those skills.
Ford School MPP and MPA alumni come from diverse academic and professional backgrounds. And they go on to lead nonprofit organizations, government agencies, and in the private sector. Some hold political office, or they advise policymakers on strategy and policy, and others passionately advocate for issues they care about.  
Our Bachelor of Arts in public policy graduates go on to a diverse array of careers—on Capitol Hill, in classrooms, at hospitals, nonprofits, consulting practices, and law firms. They include the chief of staff for a Member of Congress, an assistant attorney general, and a judge.
What will you do with your Ford School degree?
That first cohort of 58 graduates has been out in the world for a decade now. The degree has led them to a diverse array of careers–on Capitol Hill,...
Finish reading
Alumni spotlights
Check out LinkedIn for additional information about the Ford School alumni. See all alumni spotlights here.
Filter by:
Filter by:
Filter by
Student opportunities lead to incredible learning
Want to engage with our students?
Have any questions?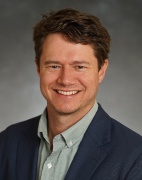 Director of Career Services
Weill Hall
735 S. State St. #2214
Ann Arbor, MI, 48109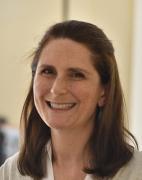 Assistant Director, Undergraduate Career Services
Weill Hall
735 S. State St. #2224
Ann Arbor, MI, 48109
Assistant Director, Graduate Career Services
Weill Hall #2214
735 S. State Street
Ann Arbor, MI, 48109