Undergraduate studies at the Ford School are based in social science disciplines such as sociology, economics, and political science-layered with analysis of and engagement with real-world public challenges.
Our coursework emphasizes teamwork, writing, analysis, and class participation. Ford School undergraduate students become full members of our close-knit community, and work in small groups with some of the University of Michigan's top faculty members.
At a glance
 

Bachelor of Arts in public policy

Minor in public policy

PPIA

Description
Provides U-M students with knowledge and skills to analyze policy problems, understand the stakes, and create viable solutions.
Layer a U-M degree—engineering, sociology, business, or organizational studies, for example—with perspectives from the lens of public policy.
7-week summer program for juniors across the U.S. to prepare them for graduate programs in public policy and international affairs.
Total pubpol credits
30; 120 total degree credits
8-12; 16 total credits to fulfill
N/A
Number of students per cohort
80
20-25
24
 

Apply now.
Learn about our BA major.
Download our BA brochure.

Learn about our BA minor.
Learn about the PPIA program.
Have any questions?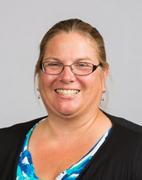 BA Program Coordinator
Weill Hall
735 S. State St. #2248
Ann Arbor, MI, 48109