Undergraduate programs
Applications to our competitive minor in public policy are open from April 1 – May 15.
Apply to the minor
Undergraduate studies at the Ford School are based in social science disciplines such as sociology, economics, and political science-layered with analysis of and engagement with real-world public challenges.
Our coursework emphasizes teamwork, writing, analysis, and class participation. Ford School undergraduate students become full members of our close-knit community, and work in small groups with some of the University of Michigan's top faculty members.
At a glance
 

Bachelor of Arts in public policy

Minor in public policy

PPIA

Description
Provides U-M students with knowledge and skills to analyze policy problems, understand the stakes, and create viable solutions.
Layer a U-M degree—engineering, sociology, business, or organizational studies, for example—with perspectives from the lens of public policy.
7-week summer program for juniors across the U.S. to prepare them for graduate programs in public policy and international affairs.
Total pubpol credits
30; 120 total degree credits
8-12; 16 total credits to fulfill
N/A
Number of students per cohort
80
20-25
24
 
Apply to our BA minor by May 15.
Learn about our BA minor.
Learn about the PPIA program.
Have any questions?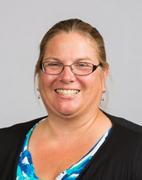 BA Program Coordinator
Weill Hall
735 S. State St. #2248
Ann Arbor, MI, 48109