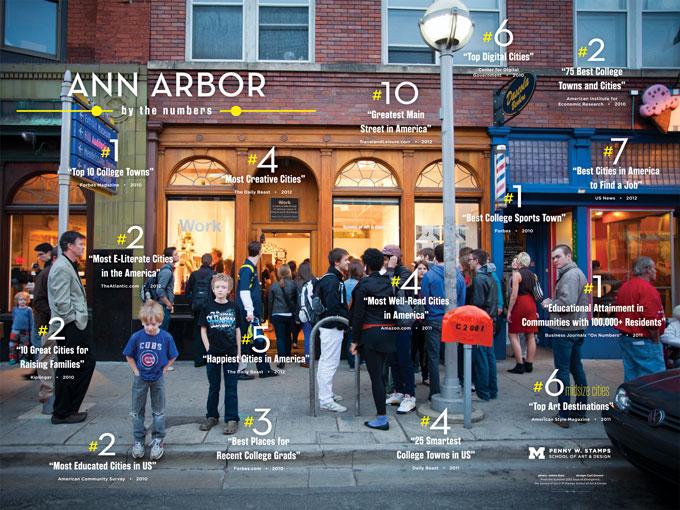 Ann Arbor is nationally ranked as one of the most livable communities in the United States. Energetic and intellectual, attracting students from all over the country and the world, the city features outdoor concert series, farmer's markets, and schools that have won national recognition for their excellence in music, journalism, and the STEM fields. Ann Arbor is within an hour drive of Detroit and about five hours from Chicago and Toronto. New York City, Boston, and Washington D.C. are ninety minutes away by plane.
The University of Michigan is only blocks away from downtown, where you'll find events throughout the year, museums, restaurants, music venues and independent bookstores, as well as record stores, comic shops and movie theaters. Historic bungalows and Victorians make up much of the housing surrounding the city. To the north and east of downtown you can find canoe liveries and boat launches on the Huron River, along with dozens of miles of running trails in the Nichols Arboretum and in the city's enormous park system.
What do temporary and permanent Ann Arborites say about their city? Take a look.
More Ann Arbor links