Celebrating the Class of 2021
The Ford School is so proud of the Classes of 2021—a resilient, talented group who earned their University of Michigan degrees in a time of historic challenges. This year's graduates supported each other along the way, and they did more than just persevere: they continued to lead and create positive change in their communities and their school.
We celebrated the Classes of 2021 with a heartfelt set of virtual events and online tributes, including opportunities for families and friends to come together, meet our faculty and staff, and congratulate their graduates.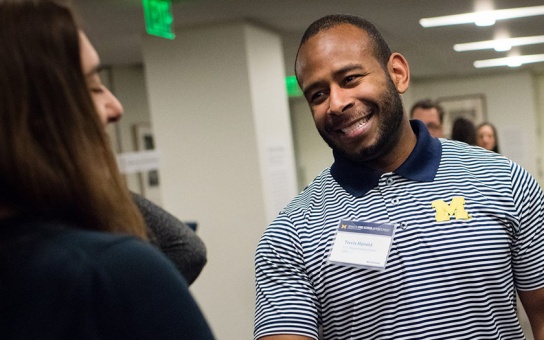 Stay engaged as an alum
You are always part of our family, and as a new alum, we know you'll remain connected with the Ford School community! 
And don't forget, as a new grad, the U-M Alumni Association also welcomes you to a family of 600,000+ fellow Wolverines. Check out their website for information on accessing alumni community career resources and networking opportunities. New graduates will be offered a complimentary one-year membership to the Alumni Association, which will be activated in the summer once the University has confirmed the degree. The U-M Alumni Association will inform graduates via email about the complimentary membership in June. Additionally, as recent grads, the class of 2021 is eligible for a discounted Life Membership up to five years after they graduate.
Forever, and always, Go Blue!
Platform party
The platform party for our May 1 virtual celebrations included Dean Michael Barr, Professor Yazier Henry, Professor Shobita Parthasarathy, Associate Dean H. Luke Shaefer, Cydney Gardner-Brown, and Maggie Barnard.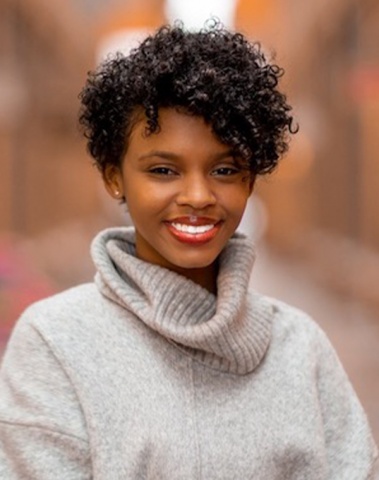 Cydney Gardner-Brown (BA' 21)
Elected undergraduate speaker
Cydney Gardner-Brown is a 2021 BA graduate of the Gerald R. Ford School of Public Policy, hailing from Detroit, Michigan. Her on-campus leadership involvements include her roles as Vice Speaker of the Black Student Union and Chair of Students of Color in Public Policy, where she has spent her time working to increase opportunities and access for students of color. During her four years at Michigan, Cydney has cultivated passions for urban, community, and environmental policy through service, work, and research at the Ford School and abroad. Upon graduation, Cydney hopes to pursue a career as an attorney and activist for social justice and environmental equity.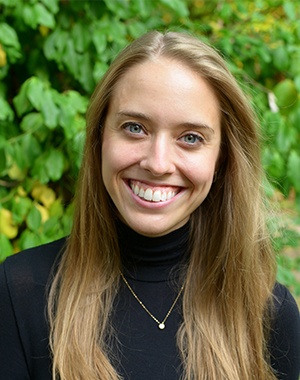 Maggie Barnard (MPP '21)
Elected graduate speaker
Maggie Barnard (MPP '21) is a Weiser Diplomacy Fellow interning with the Department of State's sub-Saharan Africa office. She also volunteers as Amnesty International USA's Country Specialist for Tanzania. After a Fulbright Fellowship to Arusha, Tanzania, her desire to work in the U.S.-East Africa international affairs field was affirmed. Previously, Maggie worked as a Refugee Case Manager with Migration & Refugee Services. In this role, she secured a federal grant to open the Center for Survivors of Torture in Ohio. Thereafter, she was promoted to work as a Job Developer, where she leveraged community partnerships to employ refugees. After working in direct service with MRS, Maggie moved to New York City in 2017 to join Human Rights First as the Development Operations Manager and Refugee Protection Associate. She contributed to and edited several policy recommendations.
... there is no way we can go forward except together and no way anybody can win except by serving the people's urgent needs. We cannot stand still or slip backwards. We must go forward now together.

Gerald R. Ford (AB '35, HLLD '74), 38th President of the United States