Speaker
General Anthony C Zinni, former United States Marine Corps general and Dr. Dania Thafer, Executive Director of Gulf International Forum (GIF)
Date & Time
Nov 16, 2020, 4:00-5:30 pm EST
Location
This is a Virtual Event.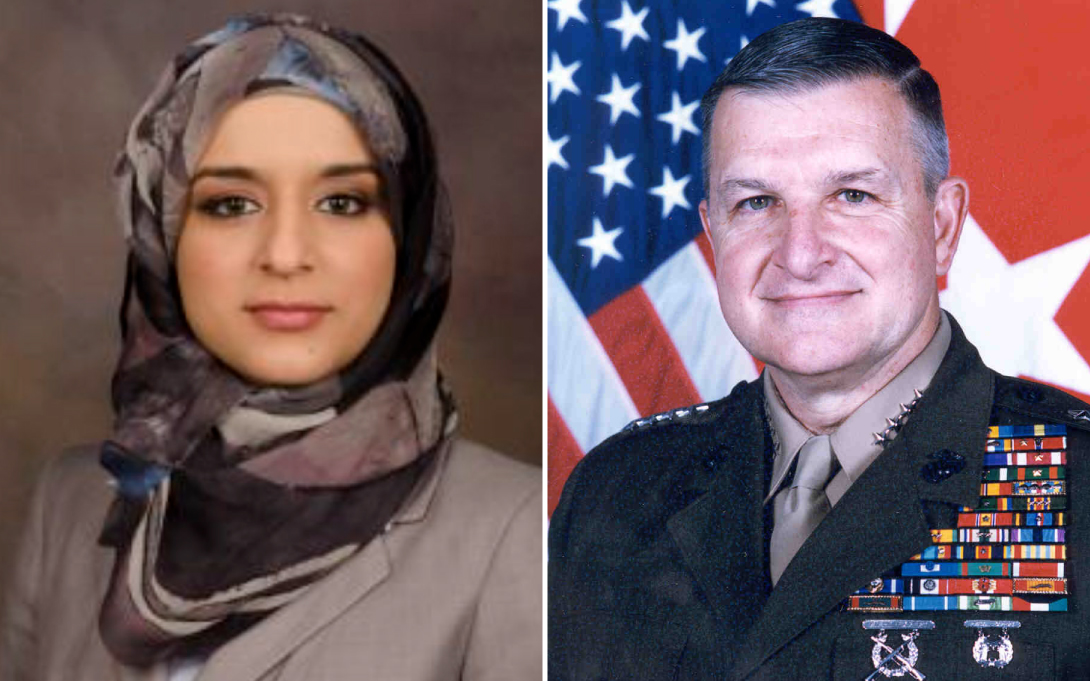 Please join us for a virtual public event with General Anthony C. Zinni, former United States Marine Corps general and Dr. Dania Thafer, Executive Director of Gulf International Forum (GIF) in conversation with Associate Professor John Ciorciari, director of the Weiser Diplomacy Center and International Policy Center. 
Registration information forthcoming.
About the speakers:
Dr. Dania Thafer is a political scientist with a focus on political economy and international relations. Her current research explores the effect of state-business relations on economic development for the existing youth-bulges in rentier economies with an emphasis on the Arab Gulf states. She has been widely published on matters concerning the Arab Gulf region including several articles, a monograph, and a co-edited book entitled The Arms Trade, Military Services and the Security Market in the Gulf States: Trends and Implications. Dania is the founding Executive Director of Gulf International Forum, an institute focused on the Gulf region. Previously, she worked at the National Defense University's Near East South Asia Center for Strategic Studies. Ms. Thafer has a master's degree in Political Economy from New York University. She will be graduating this semester with a Doctor of Philosophy in Political Science from American University in Washington, DC. Her dissertation is titled "Obstacles for Innovation in Rentier Economies: States, Elites, and the Squandering of the Demographic Dividend." Dania is a visiting researcher at CCAS for the 2019-2020 academic year.
General Anthony C. Zinni is a retired, highly decorated United States Marine Corps general. Throughout his career, General Zinni has served as the U.S. special envoy to Israel and the Palestinian Authority, in addition to posts in Somalia, Pakistan, Eritrea and Ethiopia. General Zinni retired from the U.S. Marine Corps after a 39-year career that included travel to 70 countries. He ended his career as commander-in-chief of the U.S. Central Command.
Have any questions?
Program Coordinator
Weill Hall
735 S. State St. #3310
Ann Arbor, MI, 48109
Contact