Public Partnership for Policy and International Affairs Education online information session
Date & time
Oct 6, 2021, 6:00-7:00 pm EDT
Location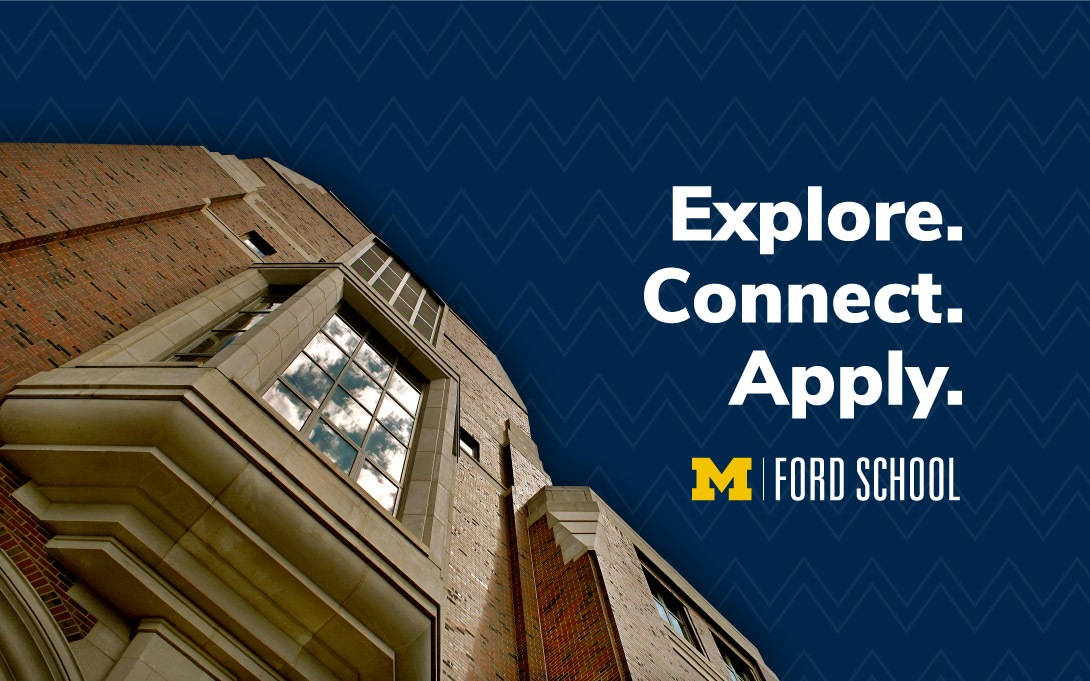 If you're eager to lead, to find creative solutions, and to make a big impact on your communities, the Ford School is the right place for you—at a most urgent time. With a Ford School education, you will be leading the institutions and organizations that will shape our public policies for decades to come.
Join us for the Public Partnership for Policy and International Affairs Education online information session. Our graduate applications are now open and must be submitted through the Rackham School of Graduate Studies by the January 15th deadline.
For more information about the admissions process, visit http://fordschool.umich.edu/mpp-mpa/admissions.