Future Fordies virtual Q&A session
For admitted Ford School master's students only
Speaker
Susan Guindi, Director of Student & Academic Services; Beth Soboleski, Associate Director of Student & Academic Services
Date & Time
Apr 13, 2022, 11:00 am EDT
Location
This is a Virtual Event.
Want to know more about the Ford School and U-M before making your decision? Have more questions about your next steps? Join us for this virtual Q&A with admissions staff.
This session is exclusively for Ford School admitted master's students entering in fall 2022.
Have any questions?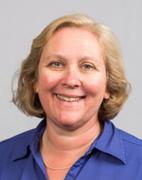 Associate Director, Student & Academic Services
Weill Hall
735 S. State St. #2234
Ann Arbor, MI, 48109
Contact