Ford School Juneteenth Celebration
Date & time
Jun 19, 2023, 12:00 pm EDT
Location
Join us for a Juneteenth Celebration! This lunchtime community event will be a vibrant celebration of freedom, resilience, and African American culture, and will feature delicious food and dessert by Black-owned businesses.
Juneteenth holds immense historical significance as the commemoration of the emancipation of enslaved African Americans in the United States. 
We encourage faculty, staff, students, and their loved ones to attend, and we are excited to extend a warm invitation to the ASPIRE and PPIA students who will be on campus during these events. 
Have any questions?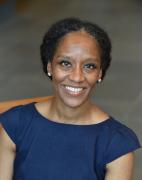 Diversity, Equity, and Inclusion Officer; Lecturer
Weill Hall
735 S. State St. #4227
Ann Arbor, MI, 48109
Contact