Lecture by Reverend Gregory Boyle, Working with Inner City Youth in Los Angeles toward 'Jobs not Jails'
Date & time
Dec 11, 2023, 3:08 pm EST
Location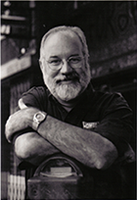 Free and open to the public.
Book signing to follow.

Fr. Boyle is a Jesuit priest and the founder of Homeboy Industries, an organization that assists at-risk and gang-involved youth in Los Angeles. Fr. Boyle will speak on his experiences working with Inner city Youth toward 'Jobs not Jails', followed by a book signing arranged by Nicola's Books. For more info on Fr. Boyle and his book, visit www.homeboy-industries.org.

Sponsored by: Gerald R. Ford School of Public Policy, Ross School of Business, School of Social Work, University of Michigan Office of Multicultural Affairs, University of Michigan Vice Provost's Office, The Skillman Foundation, Detroit Hispanic Development Consortium, Thomas Firestone Lecture Fund, St. Mary's Student Parish, Nonprofit and Public Management Center, King Chavéz Parks Visiting Professors Program, and Office of the Senior Vice Provost.