The City After Abandonment
Date & time
Jan 28, 2013, 4:00-5:30 pm EST
Location
Presenters:
Margaret Dewar, Professor, Urban and Regional Planning, University of Michigan
June Manning Thomas, Centennial Professor, Urban and Regional Planning, University of Michigan

Commentator:
John Gallagher, Author, Writer, Detroit Free Press

About the panel:
Many American cities, especially those in the Northeast and Midwest, have lost jobs and population for decades. Nevertheless, most city leaders pursue growth whether through tax incentives or stadiums and casinos, and most neighborhood activists envision redeveloped and rebuilt communities. But do alternatives exist? The City after Abandonment tackles that issue by addressing three questions. What do cities become after abandonment? What institutions and policies make a difference in what such cities become? What should these cities become? The panelists will discuss the book's findings and what these suggest about the future for better, though smaller, cities.


About the presenters: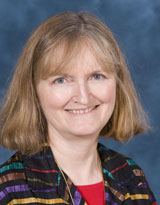 Margaret Dewar is Professor of Urban and Regional Planning in the Taubman College of Architecture and Urban Planning, University of Michigan. Her research concerns what cities become following abandonment, a major transformation affecting many cities in the United States but one in which urban planners usually have little role. She has written several articles that identify political relationships, institutions, laws, and other factors that make a difference in outcomes following abandonment under the same market conditions.





John Gallagher is a veteran journalist and author whose latest book, "Reimagining Detroit: Opportunities for Redefining an American City," was named by the Huffington Post as among the best social and political books of 2010. John is a native of New York City. He joined the Detroit Free Press in 1987 to cover urban and economic redevelopment efforts in Detroit and Michigan, a post which he still holds. His other books include "Great Architecture of Michigan" and, as co-author, "AIA Detroit: The American Institute of Architects Guide to Detroit Architecture." John and his wife, Sheu-Jane, live along Detroit's east riverfront.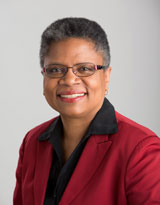 June Manning Thomas, PhD, FAICP, is Centennial Professor of Urban and Regional Planning, Taubman College of Architecture and Urban Planning, at the University of Michigan. Her books include "Redevelopment and Race: Planning a Finer City in Postwar Detroit; Planning Progress: Lessons from Shoghi Effendi"; and the forthcoming co-edited "The City after Abandonment", as well as several other books, journal articles, and book chapters.






Sponsored by:
University of Michigan Center for Local, State, and Urban Policy (CLOSUP)
Urban and Regional Planning Program
Detroit School Series
Taubman College of Architecture and Urban Planning
Residential College