9th annual Worldwide Ford School Spirit Day
Date & time
Dec 2, 2023, 2:01 pm EST
Location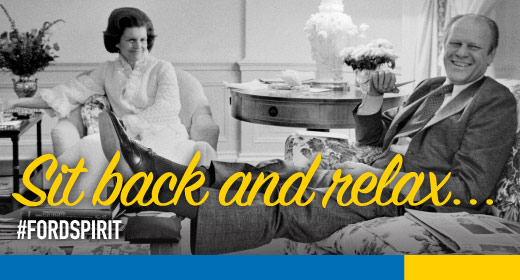 Sit back, relax, and catch-up with your fellow alums and Ford School friends!
Join us at the ninth annual Worldwide Ford School Spirit Day on Thursday, July 11th.
It's a great opportunity to socialize, network, and share your Ford School spirit, all in the name of President Ford. All Spirit Day gatherings are free to attend; food and drinks are available for purchase.
Use the hashtag #FordSpirit to celebrate on Facebook, Twitter, and Instagram!
Cities celebrating Ford School Spirit Day:
Don't see your city on the list? If you would like to host a get together in your city, please contact Elisabeth Johnston.
 
---

Planning on attending? RSVP below or through our Facebook Event links above.