Speaker
Len Nichols, Professor of Health Policy at George Mason University
Date & Time
Oct 21, 2020, 11:30 am-12:30 pm EDT
Location
This is a Virtual Event.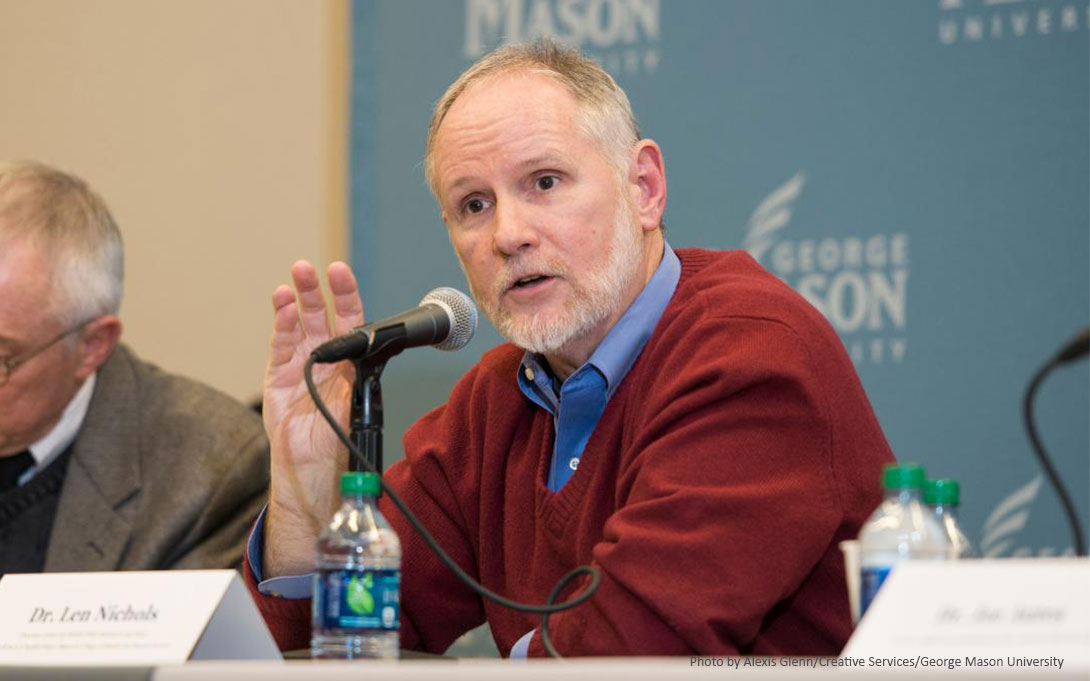 Free and open to the public. Register here for a reminder.
Join the conversation: #policytalks
From the speaker's bio: 
Len M. Nichols has been the Director of the Center for Health Policy Research and Ethics (CHPRE) and a Professor of Health Policy at George Mason University since March 2010. He has been intimately involved in health reform debates, policy development, and communication with the media and policy makers for 25+ years, after he was Senior Advisor for Health Policy at the Office of Management and Budget (OMB) in the Clinton Administration. Since that time he has testified frequently before Congress and state legislatures, published extensively and spoken to a wide range of health care and insurance organizations and associations, boards of directors, and health policy leadership forums around the country.
After OMB, Len was a Principal Research Associate at the Urban Institute, Vice President of the Center for Studying Health System Change, and Director of the Health Policy Program atthe New America Foundation. In addition to his positions at GMU Len is on the Board of Directors of the National Committee for Quality Assurance and in 2015 was appointed by the Comptroller General to serve on the Physician-Focused Payment Model Technical Advisory Committee (PTAC), which advises the Secretary of HHS on Medicare payment policies. Len was an Innovation Advisor to the Center for Medicare and Medicaid Innovation at CMS in 2012, and recently been the Principal Investigator on PCMH evaluation studies as well as in more general studies of how to use payment and delivery reform to achieve triple aim and health equity goals. Recently he has helped develop an economic model to incentivize sustainable investments in upstream social determinants of health, and is actively engaged in teaching that model and attendant processes to communities around the country. Len received a B.A. from Hendrix College in Conway, Arkansas, an M.A. in Economics from the University of Arkansas in Fayetteville, and a Ph.D. in Economics from the University of Illinois. He lives in Arlington, Virginia, with his wife Nora Super of the Milken Institute.