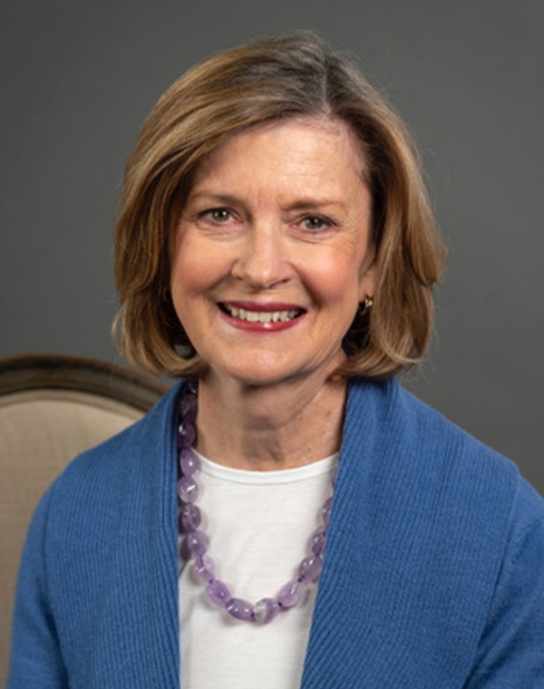 Carol Anne Kakalec was born February 6, 1946, in Washington, DC, the second daughter of John and Juanita T. Kakalec. While stationed at Ft. Knox during World War II, John met Juanita Tharp at a Kentucky Derby party in 1942; they were married on Christmas Eve that same year. In late 1945, they moved with their daughter Donna Jeanne, to Washington, DC. The family lived in the Washington area for the next 58 years, where John retired in 1982 from the Federal Reserve Board.
Carol attended schools in southeast Washington then in McLean, when the family moved to Virginia. She was in the first graduating class of George C. Marshall High School in 1964. Carol attended St. Joseph College, a small Catholic woman's college in Emmitsburg, Maryland, and finished her BA degree at the University of Albuquerque, with twin toddlers in tow. In 1990, she completed an MS degree in healthcare administration from Texas Woman's University.
In the gap years between BA and MS, Carol embarked on a parallel career with motherhood. She became a successful life sciences editor, working with scientist and student authors to ready their research manuscripts for publication and grant proposals for submission. While living in Riyadh, Saudi Arabia, in the early 1980s, she was a founding editor of the King Faisal Specialist Hospital Medical Journal (now Annals of Saudi Medicine). Upon relocating to Houston, Texas, she worked in M.D. Anderson Cancer Center's Department of Scientific Publications. Teaming with a researcher at M.D. Anderson and one at the National Cancer Institute in Bethesda, Maryland, they founded and launched Molecular Carcinogenesis in 1988. Carol holds the certification designation of Diplomate Editor in the Life Sciences, ELS(D), from the Board of Editors in the Life Sciences, of which she is a founding member.
By happy coincidence in 1988, Carol met Harold Kohn, a chemist at the University of Houston, though it would be many years before he asked her to edit his research manuscripts and grants. They were married three years later.
In 1990, Carol began work at Houston's Texas Children's Hospital in patient education, working to make medical information accessible to young patients and their families, and in marketing. She moved on in 1997, to direct public affairs for the Harris County Hospital District (now Harris Health System), the hospital and clinic system of Texas's most populous county.
An opportunity arose for Harold in 1999 to chair of the Division of Medicinal Chemistry and Natural Products (now the Division of Chemical Biology and Medicinal Chemistry) at the University of North Carolina School of Pharmacy. With their collective four children solidly launched, Harold and Carol and their three pets headed east from Houston. In North Carolina, Carol consulted as a science editor working with academic clients from Chapel Hill to Tokyo.
Carol retired in 2016 and turned her attention to the newly established Kohn Charitable Trust. She and Harold share the belief that structural inequalities in the U.S. have left many behind, often without a voice. Because the reasons for these inequities are complex, the Kohns have partnered with the University of Michigan Gerald R. Ford School of Public Policy to facilitate scholarship that can advance progressive domestic social policies.
Carol's and Harold's blended family comprises Carol's twins Jocelyn Friel, husband Myles, and Hunter Schappaugh, wife Peggy, and Harold's sons Jeffrey Kohn, wife Kara, and Nicholas Kohn.
The Kohns have five grandchildren, Kent and Pierce Friel, Jakob, Zachary, and Naomi Kohn.
---
Written by Dr. Harold and Carol Kohn, Directors Kohn Charitable Trust