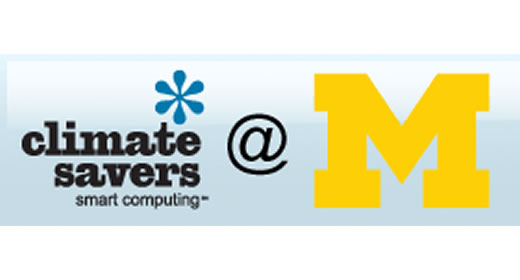 The U-M Climate Savers Computing Initiative (CSCI) recognized the Ford School with a "Silver Level" Green IT Achievement award for steps taken towards IT resource conservation and environmental stewardship.

The Green IT Achievement program encourages U-M units to adopt green computing best practices to promote energy-saving behavior, purchase energy-efficient equipment, and configure computer settings to be more energy-efficient. The Green IT Achievement program is ongoing. Next, the Ford School will attempt to reach the "Gold Level" of achievement.

The U-M CSCI is part of a larger nonprofit group of eco-conscious consumers, businesses, and conservation organizations. The goal is to promote green computing practices and specifically the development, deployment and adoption of smart technologies that can both improve the efficiency of a computer's power delivery and reduce the energy consumed when the computer is in an inactive state.