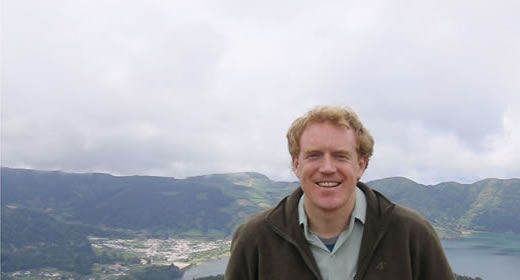 The Ford School is very pleased to welcome Associate Professor David J. Harding to the faculty. Harding has been an Assistant Professor of Sociology at the University of Michigan since 2006. He retains his Sociology appointment along with his affiliation at the University's Population Studies Center.

Harding's research interests lie in inequality, poverty, urban studies, race, and qualitative and quantitative methodology. His current investigations include the effects of neighborhood disadvantage on education and teenage pregnancy, rampage school shootings, changes in the black-white incarceration gap, and methods for causal analysis for social scientists.

He received a PhD in Sociology and Social Policy from Harvard University and was one of three co-authors of Katherine Newman's influential 2004 book, "Rampage: The Social Roots of School Shootings."

Harding's recently published book, "Living the Drama: Community, Conflict, and Culture Among Inner-City Boys" (University of Chicago Press) has gotten the attention of the Boston media.

The book, an analysis of inner-city teen violence patterns in Boston, was explored this week in a Boston Phoenix article called "Dead Kids." The city's escalating violence, Harding told the Phoenix, is actually the cause not the result of the social conditions in these neighborhoods. Youth that otherwise wouldn't be inclined toward violence are finding it necessary to align themselves with members of their neighborhood for protection. "We're forcing these kids to make decisions on how to survive in the short term," Harding said, "which might not be so good for them in the long term."

Previously, the Boston Globe featured Harding's work in an article titled "Deadly streets: Addresses may dictate whether Boston's boys live or die." "Violence in poor urban neighborhoods is socially patterned, not random," Harding explained to the Globe. "Beefs between neighborhoods often go back years, before today's teens were even born, and their exact origins are almost always unknown by the current participants."

From the publisher: "Harding spent the better part of 2003 and 2004 interviewing scores of black and Hispanic teens in three poor and working-class neighborhoods of Boston. The quality of their lives depends not so much on the personal finances of their families, or even if they have fathers at home. It was where they lived that made the difference."