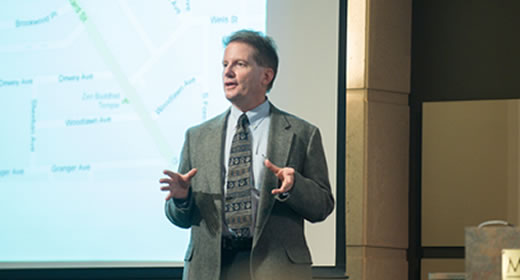 Professor Barry Rabe was quoted by ClimateWire on President Obama's rejection of the Keystone XL oil pipeline, which would extend from Canada to Texas.

Proponents of the controversial proposal say the pipeline would create thousands of jobs, while environmental groups applauded the decision. President Obama attributed the permit denial to a deadline set by Congress that prevented the State Department gathering enough information on the proposal and alternative routes.

Rabe was quoted as saying the President's pipeline stance may not factor heavily into the 2012 election, as voters' attention will focus on job growth and the economy.

Rabe is also a Professor of Environmental Policy at the School of Natural Resources and the Environment and a Professor of Political Science in the College of Literature, Science and the Arts.