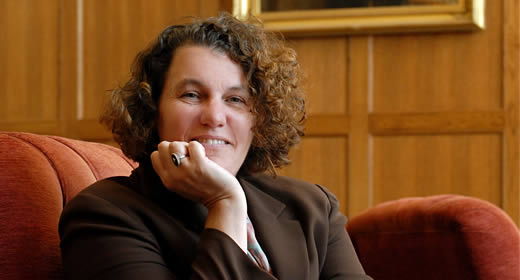 Susan M. Dynarski was one of seven new representatives elected to the Policy Council of the Association for Public Policy Analysis & Management. Her term expires in 2015.

An Associate Professor at both the Gerald R. Ford School of Public Policy and the School of Education, Dynarski is the third member of the Ford School faculty to join the APPAM Policy Council. Sandra Danziger was elected last year, while Brian A. Jacob's term expires in 2012.

Since 2005, APPAM's individual members elect seven new persons every year to the Council and APPAM's institutional members elect a total of four persons to serve on the Council. The Policy Council is responsible for setting policy and strategy for the Association.

The Association for Public Policy Analysis & Management is a non-profit organization dedicated to improving public policy and management by fostering excellence in research, analysis and education. With over 1,500 academic, practitioner, organizational and institutional members, APPAM promotes its mission through the annual Fall Research Conference, with the Journal of Policy Analysis and Management (JPAM), the association's journal, several award programs and various activities including international and national conferences and workshops.