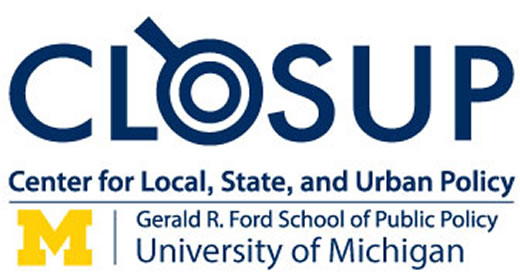 Local government leaders in Michigan are more likely to trust their residents than their residents are to trust local governments, according to a University of Michigan survey.

More than half of Michigan's local leaders, or 53 percent, say they trust their residents to be responsible participants in local governance "nearly always" or "most of the time." Nearly a third, or 32 percent, feel they can only trust their residents "some of the time," with the rest saying "seldom" or "almost never," according to the poll by the U-M Gerald R. Ford School of Public Policy.

The new U-M survey takes an unusual approach to the topic. Citizen trust in government has been studied for decades, yet little research has been done about whether government leaders trust their citizens to be responsible participants in policymaking.

The poll, part of the Michigan Public Policy Survey series at the Ford School's Center for Local, State, and Urban Policy, reports that trust by local leaders lines up with other beliefs they express about their residents including whether:
They are engaged for the common good rather than their own benefit.
They are seeking positive solutions instead of just complaining.
They engage in constructive rather than divisive discussion.
They are willing to take the time to become well-informed on local issues.
"Perhaps the best news from this study is that the more that residents are engaged with their local governments, the more trust that local leaders express in their citizens," according to Barry Rabe, director of CLOSUP. "This may provide encouragement to those working to boost citizen engagement as our communities begin to address ever more complex challenges."

The study, conducted October-December 2012, involved surveys sent via hardcopy and the Internet to top elected and appointed officials in all counties, cities, villages and townships in Michigan. A total of 1,328 jurisdictions returned valid surveys, resulting in a 72 percent response rate. The survey had a margin of error of 1.43 percentage points either way.