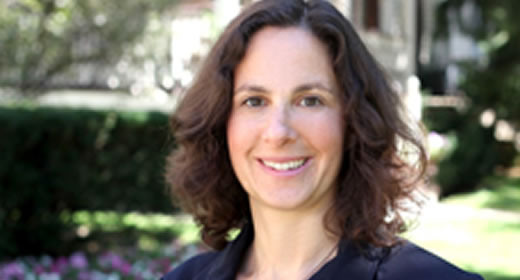 Kim Stone wants to make life in her community better. That's why she's chosen to run for public office.

"Over the last year or so," says Kim, "I realized that in order to have a more direct impact, I have to not just suggest policies, but actually be one of the people setting the agenda and voting on it."

In April 2013, Highland Park, Illinois, will fill three seats on its City Council. Kim is hoping that her considerable experience in environmental advocacy—including a ten-year stint as associate director of the Safer Pest Control Project (SPCP), which works to reduce the health risks and environmental impacts of pesticides—will help her attain one of them.

"Highland Park has been a leader around environmental issues," Kim notes. "There's a big constituency for environmental issues here. There needs to be someone on the Council who has that expertise if we are to continue, which I hope we will."

Kim also believes that her Ford School experience could be quite useful to this community on Lake Michigan—a community that "does a lot of things right that can be taken to the next level."

One example, she notes, is in the area of budgeting, which Kim believes can be honed to be more effective.

"The cost-benefit analysis that I learned in Paul Courant's class is definitely something I've been using since I left [the Institute for Public Policy Studies (IPPS)]," she observes. (IPPS is the Ford School's previous incarnation.) "I don't think the city does that—that particular way of looking at things. Something may cost money up front but save money in the long run."

Such skills have been an integral part of Kim's life and work over the past twenty years—whether she applies them to her work on the Transportation Commission or to the dilemmas of home ownership, such as installing solar panels on her roof (which she did).

"I come from a nonprofit background. We would always look at how best to meet our mission, look at the priorities and figure how best to meet those priorities. It's about being more efficient and providing better services for residents."