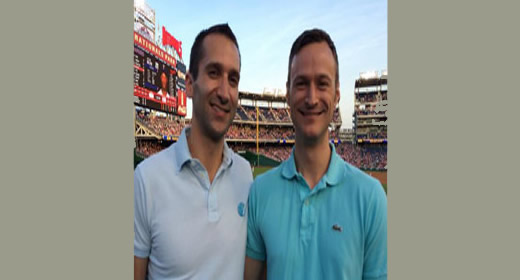 Founding Ford School Dean Ned Gramlich was an avid baseball fan, and directed Major League Baseball's economic study commission in 1992, so we could think of no better way to cap our May 30 conference, "Honoring Ned Gramlich and the Importance of Policy Research," than to host a reception for DC-area alumni and students at Nationals Park.

The Nationals pummeled the Texas Rangers under perfect weather as nearly 100 Fordies took in the action, reminiscing about Ned Gramlich and their student days, and networking with each other and current Ford School students. "The weather was perfect, the game was good," said director of Graduate Career Services Jennifer Niggemeier. But most of all, "it was so nice to catch up with alums I hadn't seen in a while and to introduce interns and grads to the DC alumni network."

Like, tag, send, and share photos from the Ford School's major league fun scrapbook on Facebook, or view the album on Flickr.