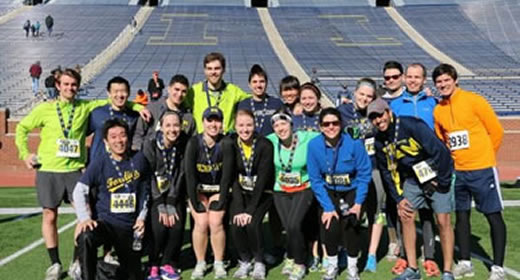 Ford School students and staff ran in the second annual Big House 5K: Trail to the Victors on Sunday, April 6. The event, coordinated by the U-M Athletic Department and Ann Arbor Track Club, began at the Glick Field House, circled through campus, and ended on the 50-yard-line of the Big House.

Proceeds will benefit six local charities:
Food Gatherers;
the Humane Society of Huron Valley;
Big Brothers, Big Sisters of Washtenaw
County;
Habitat for Humanity;
Team Red, White, and Blue; and
the University Musical Society's K-12 education programs.