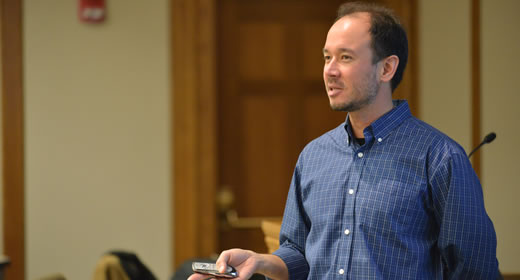 Laura Santhanam's PBS News Hour story, "How migrants control one of the world's most powerful economic engines," describes a bill before Congress that seeks to fine migrants who attempt to send remittances—financial gifts that support loved ones back home—without sufficient legal identification. The bill, proposed by Senator David Vitter (R-LA), is intended to help enforce immigration laws, but may have a negative impact on one of the largest and most stable forms of aid for people in developing economies, suggests Santhanam.
Associate Professor Dean Yang provides readers with context on the long-term benefits of migrant remittances. "Migrants are more interested in helping create a better future," Yang says. "Recipients tend to be much more interested in spending on more immediate consumption needs." To illustrate, the article describes one of Yang's recent studies, which found that when migrants had the ability to open, monitor, and control the amount of money in savings accounts they shared with recipients, savings (which could fund home improvements, business development, or education) increased dramatically.
"Yang thinks that if migrants were to gain more control over how the money gets spent, the results could translate into wiser use of money among the families receiving it and strengthen communities one household at a time," writes Santhanam.
Dean Yang is co-director of the Ford School's International Policy Center and an associate professor of public policy and economics. His research, designed to address global poverty, focuses on international migration, microfinance, health, corruption, and the economics of disasters.