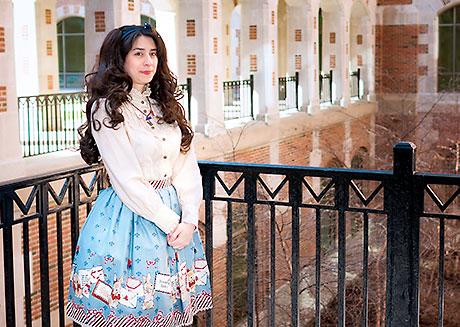 Photo by Rensuchan Photography
Erin Flores, an administrative assistant in the Ford School's Communications and Outreach Department, is featured in The University Record's March 30 faculty/staff spotlight.
"Administrative assistant finds creative outlet in clothes and costumes," written by Katherine Plumhoff, highlights Flores' creativity and one-of-a-kind style.
At the Ford School, Erin Flores helps to coordinate events, marketing materials, and visits by high-profile speakers. "Erin has been a terrific addition to our communications team," says Communications Director Laura K. Lee. "It's wonderful to see her creativity profiled in the Record."
The weekly spotlight features faculty and staff members of the University of Michigan. To nominate a candidate, email the Record staff at urecord@umich.edu.