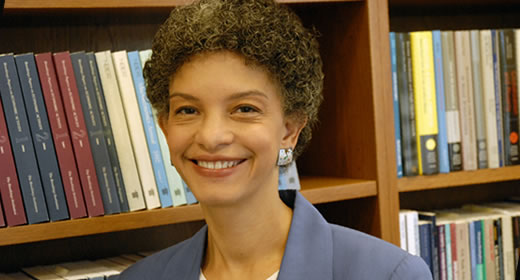 Dear friends,
We wrapped up another fine academic year in style, with Debbie Stabenow—the state of Michigan's senior United States Senator—providing the keynote address for our 2015 Commencement celebrations.
The Ford School had an extraordinary year of challenging and moving conversations about identity, race, and racism—inspired in large part by the unfolding events in Ferguson, Missouri; Staten Island; North Charleston, South Carolina; Baltimore; and more.
Some of those events and conversations were organized by school faculty and administrators. But many others were student-initiated and student-led. Students bravely shared deeply personal, often painful experiences. The most striking example? Sixteen masters students spent over five months creating a powerful film called Walking the Line of Blackness. They then screened the film for faculty, staff, and students and led a community conversation about the themes it raises. Watch the film and learn more here.
In faculty news, we're very proud of John Ciorciari, who in April was awarded a prestigious Andrew Carnegie Fellowship. And just this week, the University of Michigan Regents approved the promotion of Dean Yang to full professor of public policy and economics, a well-earned accomplishment that recognizes his groundbreaking contributions to finding solutions to global poverty.
Even as we reflect back on the year that just ended, our horizons are full of exciting developments and possibilities.
Our MPP graduates are heading off for work in city, state or federal governments; in the private sector; or in think-tanks and NGOs,either in the U.S. or abroad. Nine of this year's masters graduates were named finalists for the 2015 Presidential Management Fellows program—an outstanding showing.
And our newest BA alumni are getting their careers started with a wide range of jobs, from political campaigning to policy analysis. Look back on a lively year for our undergraduate program in our second annual BA Yearbook.
This fall, we'll welcome our latest Bohnett Fellows, who represent another terrific cohort—excellent students who are passionately committed to public service. Read about the 2016 Bohnett Fellows here.
But before that—before classes and research begin again in earnest—we have a milestone to celebrate: July 9th will mark the 5th Annual Worldwide Ford School Spirit Day. Fun, friends, and Ford School fellowship, all coming to a city near you. Check the list of cities here, and look for information soon on how to RSVP for what promises to be a wonderful, worldwide celebration.
Sincerely,
Susan M. Collins
Joan and Sanford Weill Dean of Public Policy