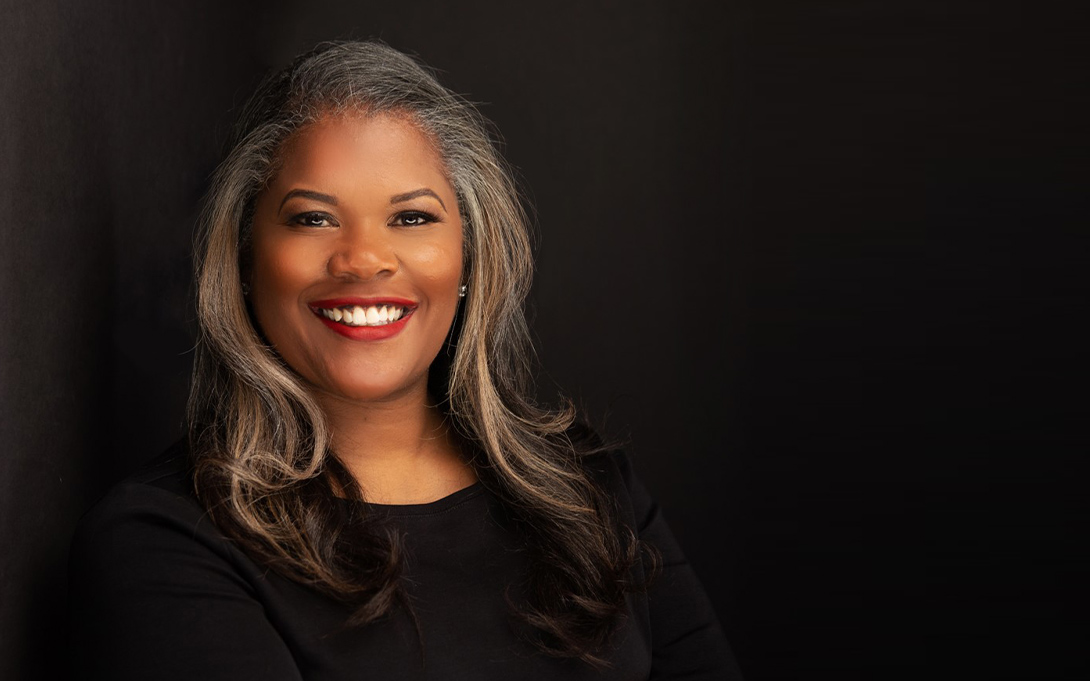 New Ford School Towsley Foundation Policymaker in Residence Judge Laurel Beatty Blunt is a distinguished litigator, legal expert, and public servant. After serving many years as a litigator and judge, in 2018, Judge Beatty Blunt became the first Black woman to serve on the Tenth District Court of Appeals in Columbus, Ohio.
This fall, Judge Beatty Blunt is teaching a graduate course on the Supreme Court that examines the Court's place in the American legal system, the processes and influences by which a case reaches the Supreme Court, and the Court's impact on policy. On December 8, she joins ​​Dean Celeste Watkins-Hayes for a conversation about what policymakers need to know about the criminal justice system.
Q: You've been a plaintiff's attorney, a defense attorney, a state lobbyist, a Common Pleas Judge, and now serve on the Tenth District Court of Appeals. Which role taught you the most, and what did it teach you?
My role in the Court of Common Pleas taught me the most. In that job, I presided over felony criminal cases (rapes, murders, high-level drug offenses, etc.) and every type of civil case from foreclosures to medical malpractice. No one ever plans to be in front of a judge but all types of people wind up in a courtroom as a plaintiff, defendant, or even a victim.  And there are many, many roads to get there. During my judicial career, the courts mirrored societal problems including the foreclosure and opiate crises and COVID.  Resolving disputes among all those different types of people and so many different types of cases taught me that you can go to any local court and see the health of the community.
Q: Supreme Court decisions in 2022 – from abortion rights, second amendment rights, climate change, and COVID mandates – have impacted our public policy and shocked Americans. What can we learn from these recent decisions?
The importance of the judicial branch of government! For so long, courts have gone under the radar although all courts—from your local mayor's court to SCOTUS—have always made important decisions that shape our communities and our country. I am glad that people are paying more attention.
No matter what side you are on, we will need to pay closer attention to state and local judicial and legislative elections and appointments. Like abortion, we do not know what other matters will be sent back for states to decide for themselves. But whatever they are, your state legislatures are going to make the laws and your state courts are going to interpret them. So if your state elects judges, pay attention. As I've always said: When you are standing in front of one, it's too late to worry about who the judge is. The time to worry is at the ballot box.
Q: We constantly hear critics from both parties accuse the Supreme Court of "judicial activism" when decisions go against their political views. How do you define judicial activism and to what extent are those complaints ever valid?
There are several definitions of judicial activism that generally say that it's a method of judicial decision-making where the judge relies upon personal policy preferences and ignores statutes and the Constitution.
While judicial activism has become a pejorative term, it is extremely subjective and is typically used by someone who disagrees. One could argue that Plessy v. Ferguson, which upheld Louisiana's separate but equal law, and Brown v. Board of Education, which held it unconstitutional, were both judicial activism. So, like beauty, judicial activism is in the eye of the beholder.
Q: What impact do you hope to have on Ford School students?
I want them to understand how a justice and a case gets to SCOTUS, understand their decision, and then translate that to policy implications. In my class, we are taking a deep dive into the Dobbs decision and talking about policy implications from both a pro-life and pro-choice point of view. It's important to know the policy implications and understand opposing views.
Q: What are you reading right now?
I just finished How to Have Difficult Conversations about Race by Kwame Christian. I am now reading The Waymakers: Clearing the Path to Workplace Equity with Competence and Confidence by Tara Jaye Frank.