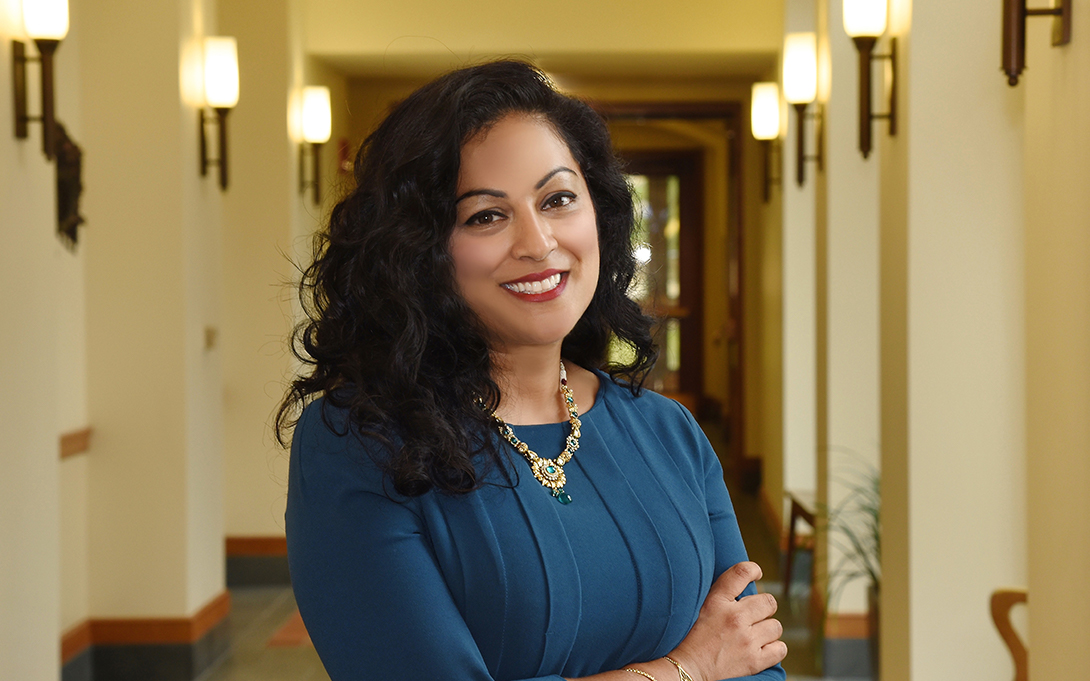 Ford School professor Shobita Parthasarathy has been appointed to an ad-hoc committee of the National Academies of Sciences, Engineering, and Medicine (NASEM) which will help create governance guidelines for emerging technologies related to health and medicine. NASEM is a national non-profit organization based in Washington, D.C., that provides independent, evidence-based advice to policymakers on the most complex and contentious issues of the day, particularly those affecting science, technology, and medicine.
Building on the work of the standing Committee on Emerging Science, Technology, and Innovation (CESTI), this study committee "will develop a cross-sectoral governance framework for considering potential benefits and risks that emerging science, technology, and innovation in health and medicine can bring to society. The framework will be founded upon ethical principles with a focus on equity," according to the NASEM announcement. 
The committee's brief includes assessing the existing ecosystem for cross-sectoral governance of emerging technologies, identifying specific governance approaches at various points in the technology lifecycle "to translate key ethics principles into the governance ecosystem," considering how to empower emerging technology stakeholders, and recommending specific strategies and practical approaches to improve cross-sectoral and coordinated governance of emerging technologies and to align governance with guiding ethics principles.
Parthasarathy, who is director of the Science, Technology, and Public Policy program, joins academics from the fields of health policy, medicine, history, law, bioethics, and anthropology, among others.   
"The work of this committee aligns with my passion for finding pathways to equity and justice in technology development. Creating this framework for emerging sciences, technology, and innovation in health and medicine is an important step to encourage the scientific and medical communities to consider the wider ethical and societal implications of their work," she says. 
In February, she was named to another NASEM committee that will help guide federal judges on questions of science, technology, and medicine in litigation.