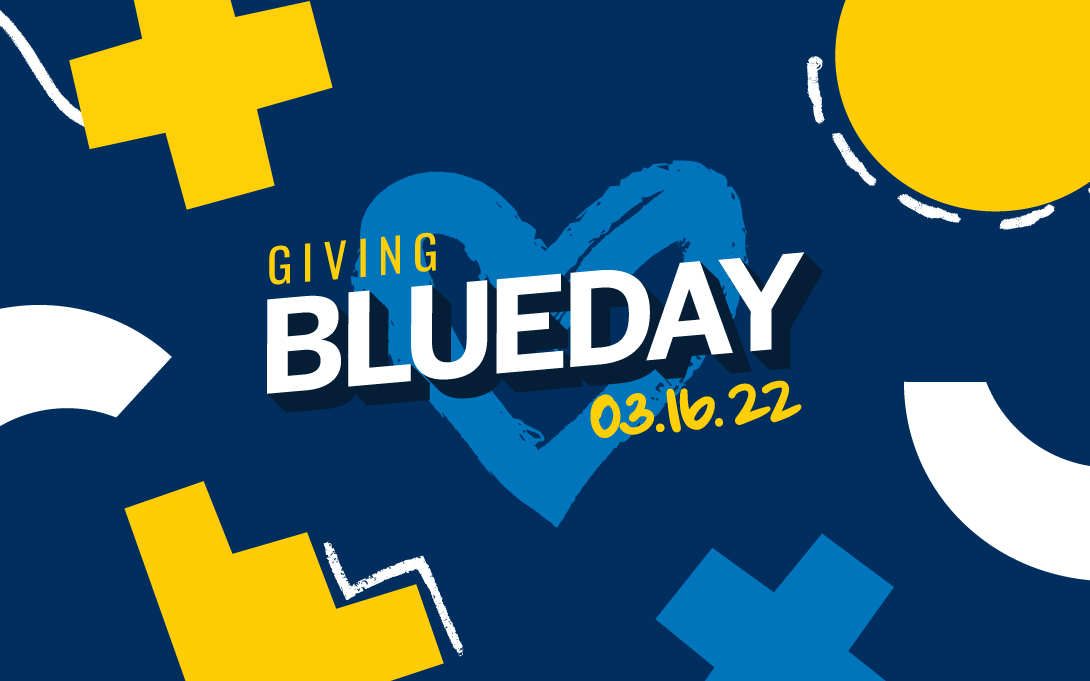 Wednesday, March 16, 2022 marks Giving Blueday, an annual day of giving celebration for U-M. 
Each gift to the Ford School, no matter the size, will make a difference. And this year, through a generous challenge, every donation makes an even bigger impact.
Mike McGee (BA '79, JD '82, MPP '83) and Mary Fisher (BA '79, JD '82) have generously offered a challenge gift to the Ford School this Giving Blueday! When 100 gifts are made on Wednesday, March 16, $20,000 will be unlocked for student support.
"We give back to the Ford School because we recognize that—now more than ever—it's critical that policymakers can provide solid, unbiased policy analysis to support our democracy. The sort of policy work that Ford School students and alumni commit to every day," Mike and Mary said. 
Use this link to make your donation to a Ford School fund on March 16 and get the latest Giving Blueday updates.
This is the University's eighth annual Giving Blueday, which until last year, was held in November.