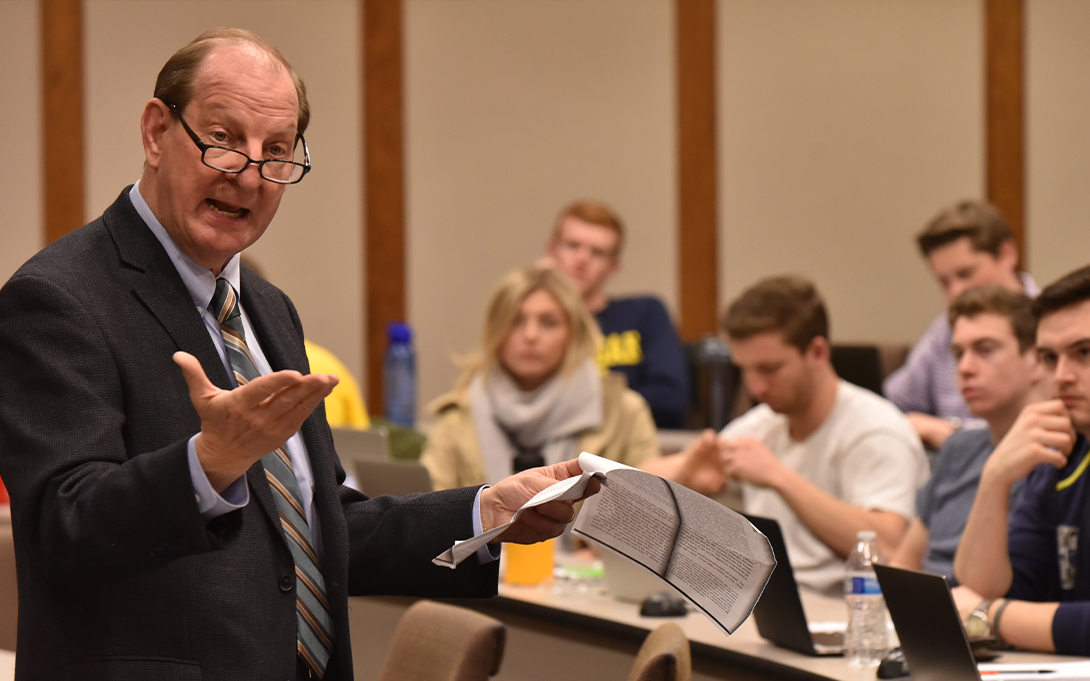 State and local government officials throughout the U.S. have filed more than two dozen lawsuits against energy companies over the past five years, arguing that they should be held responsible for climate change that led to local weather-related impacts. The plaintiffs argue that energy companies deceived the public and government officials about the impact of fossil fuels on the environment.
In an opinion piece for Law.com Ford School lecturer Rusty Hills, along with former Michigan Attorney General Bill Schuette, declares all such lawsuits "meritless and counterproductive."  
Some cases rely on the deception arguments, while others use "public nuisance" claims, that climate change has been caused by the local corporate entity. Yet for the most part, all of these government entities continue to rely on fossil fuels. "State and municipal officials shouldn't file lawsuits against energy producers if they're going to continue to rely on their products. That's an unpleasant fact people are beginning to understand," they write.
In April, the U.S. Supreme Court said it would not consider a request to hear arguments for moving the various climate lawsuits to federal court. They say that "in practical terms, that means state and local governments can pursue their lawsuits against energy producers in a variety of cherry-picked state and local courts across the country… The court's ruling could produce a patchwork quilt of outcomes, potentially creating 50 different state energy policies, each one different from another."
They cite the U.N.'s Intergovernmental Panel on Climate Change: "Climate change is the result of more than a century of unsustainable energy and land use, lifestyles and patterns of consumption and production." 
"In other words, no energy producer—nor any other single actor—should be held liable for the long-term, global effects of climate change." they write. 
They conclude, "These consumer deception and public nuisance allegations are without merit. Our years of experience in state government have taught us that such lawsuits hurt consumers. If they prevail, the outcome will almost certainly drive costs up for consumers… Solutions that focus on enhanced energy efficiency, so we can do more than we do now with the same or less energy coming from traditional sources, is the proper way to go."